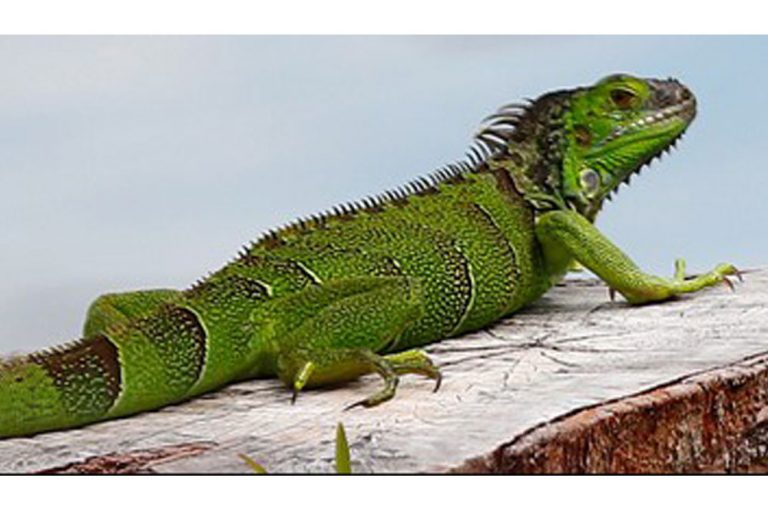 Forestry Division extends wildlife closed season
LOVERS OF WILD meat will not be able to go hunting as usual to stock up during the next four to five months as the closed season has been extended.
Reptiles such as iguanas a well as mammals such as the agouti and opossum, can be hunted legally during the open season which runs from October 1 to the end of January the following year, and up to the end of February in respect of birds.
But Director of Forestry, FitzGerald Providence said in a brief statement last Friday that having advised Cabinet about the status of the forests and its inhabitants, the decision was taken to extend the moratorium on the 2021/22 closed season for another year, initially.
He explained that this decision was taken due to the impact which the volcanic eruptions have had on the forest and wildlife, and the moratorium will therefore allow both forest and wildlife to recover.
"…We had observed decreased numbers particularly in the northern third of the island," Providence said, a situation which was also supported by reports from communities and hunters themselves.
He is therefore appealing to hunters to be understanding and co-operative.
"We continue to encourage the hunters out there to be patient with us, this is for your benefit," Providence said explaining that while the volcanic damage was done to habitats on the mainland, the moratorium is also in place in the Grenadines where small animals and eggs are usually hunted.
And while the Forestry Division is hoping for the full co-operation of hunters, Providence also used the opportunity to remind hunters of the penalties that apply to those who do not comply.
"If persons are caught during this moratorium or during this closed hunting season, you are subject to the fines or imprisonment under the wildlife protection act."
These fines can start from EC$2,000 for a first offense and those who are unable to pay, can end up with a prison term of six months.