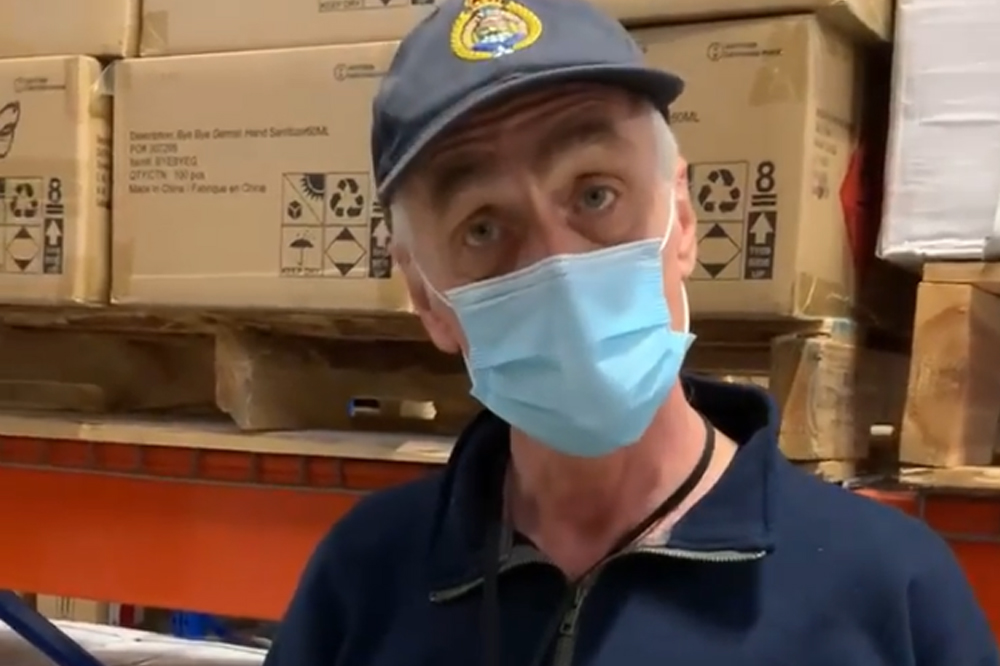 SVG receives more PPE equipment
With the recent explosive eruptions of La Soufriere volcano, the passage of hurricane Elsa and the ongoing devastation to the health and the economy caused by the COVID-19 virus, many friends and organizations in Canada are continuing to respond to requests by the Consul General in Toronto, Fitzgerald Huggins, for assistance. The latest response came from Toronto Community Housing when Albert Koke, Senior Director Strategic Procurement, was approached to assist with Personal Protective Equipment (PPEs) by the Office of the Consulate General Toronto.
"This is the second time in a few months since the volcanic eruptions that we have responded to request by Consul General Huggins", said Albert Koke.
"In June, Toronto Community Housing donated over two hundred thousand surgical masks and we will continue to assist St Vincent and the Grenadines when the need arises".
The donation of 18 skids, or the equivalent of over 32,000 disposable coveralls was made by Force Field and Stella.
Consul General Huggins attended the handover ceremony at the offices of Toronto Community Housing Procurement and Logistics Center at 90 Wildcat Road, Toronto to receive the gift on behalf of the government and people of St Vincent snd the Grenadines.
"This act of kindness is an expression of the solidarity and friendship made though networking. I am happy to see this work continues to bear fruit in a tangible way. These coveralls will assist the frontline workers while in their duty to curb the spread of COVID-19 and most importantly, to protect themselves" said Huggins.