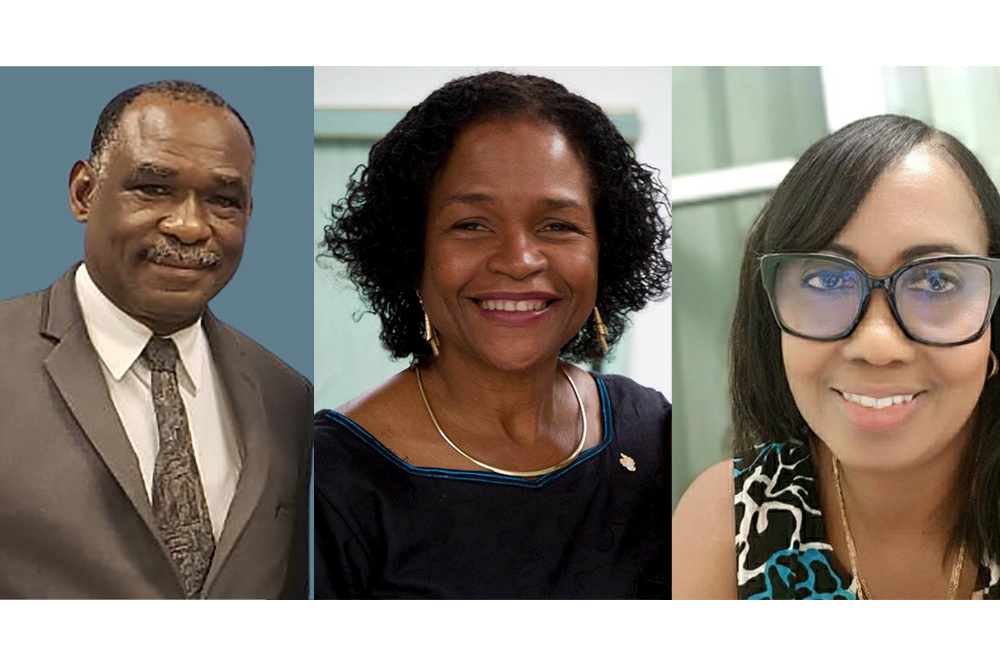 SVG benefits from training for senior regional customs officers
The University of the West Indies (The UWI) Open Campus, British Overseas Territories alongside the Caribbean Customs Law Enforcement Council (CCLEC) organised a two day workshop for regional officers.
According to a release from the university, 40 senior customs officers from across the region were engaged in the September 15-16 'train-the trainer' workshop which was part of its capacity-building initiative.
The Workshop was aimed at assisting the select officers in the development of competency skills to become qualified trainers within their departments and in the delivery of CCLEC online courses among member countries. Participating countries included Anguilla, Antigua and Barbuda, Barbados, Belize, British Virgin Islands, Grenada, Guyana, St Lucia, St Vincent & the Grenadines, St. Kitts/Nevis, and the Turks & Caicos Islands.
It was designed and developed by Dr Beverly Shirley, Programme Officer for The UWI Open Campus, British Overseas Territories (BOTs) ,and delivered by Dr Pearlyn Henry-Burrell, Senior Policy Advisor &, and Manager for Early Childhood Care Education, Ministry of Education of the Cayman Islands; William Iton, GENOS certified practitioner specialising in Emotional Intelligence Leadership Assessment and Development; and Dr Roger Nesbeth, Senior Human Resource Officer at The UWI Open Campus who is an experienced educator/administrator with over 38 years' service in education and general management.
Commenting on the workshop, Albert Sandy Permanent Secretary, CCLEC stated, "This trainthe- trainer programme is critical in the development of the training skills of a cadre of regional officers. Acquisition of skill, knowledge, and expertise provides the basis for the efficient and effective management of the operations of any organisation. With limited resources to hire external experts, it is especially significant for small developing countries to develop their skills and become less reliant on external support. By all accounts, the workshop achieved its goal, and the participants acquired the knowledge and skills to become effective trainers."
He added: "I am thankful to The UWI Open Campus team, in particular Dr Beverly Shirley and Dr Phyllis Fleming-Banks and the cadre of professional, scholarly lecturers, for making the excellent delivery and collaboration achieved. CCLEC looks forward to building on this initiative to enhance the capacity and professionalism of the regional Customs."
Dr Phyllis Fleming- Banks, Manager for The UWI Open Campus British Overseas Territories, applauded CCLEC for embarking on the capacity- building training and thanked Sandy and his team for choosing to partner with The UWI Open Campus.
"Given our mandate to assist in the development of our national resources, we are delighted to be part of this important initiative to ensure that the Customs departments across the region are equipped with the skills and competencies to meet their organisational goals in a rapidly-changing and challenging environment," she said.