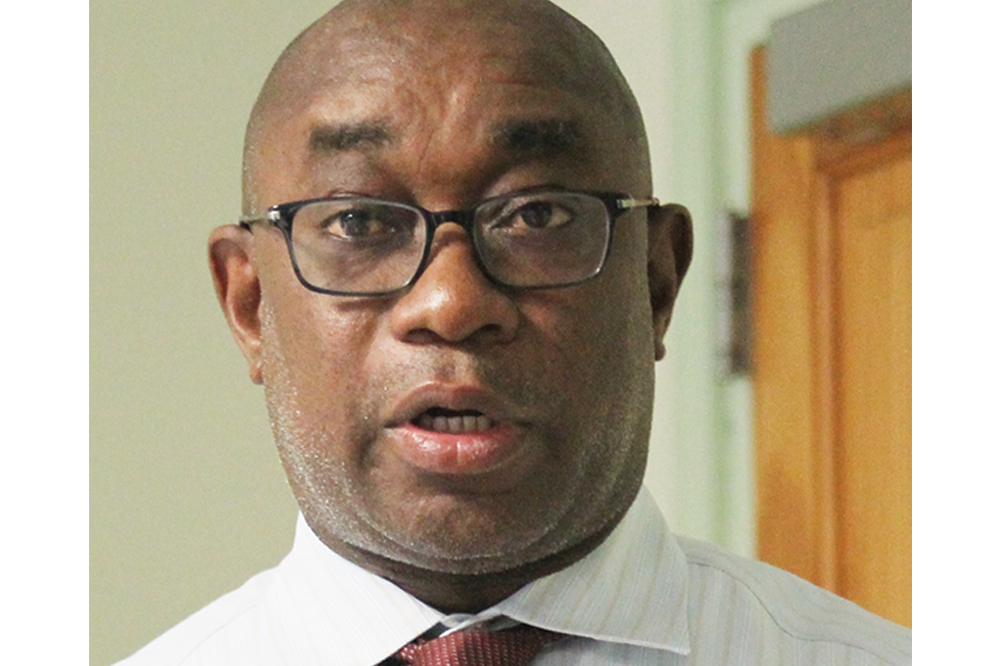 Vaccinated persons less than 3 per cent of active COVID19 cases
As at yesterday, September 23, fully or partially vaccinated individuals represented 2.7% of the active Covid-19 cases in the country.
Medical Officer of Health, Dr Roger Duncan, speaking yesterday at a press conference for the Ministry of Health, informed that of the 697 active cases, 19 are either fully or partially vaccinated.
Further, only one person who is fully vaccinated has been hospitalised so far.
The total number of breakthrough cases, as they are being called, rests at 40, with nine of these being imported cases.
While there has also been speculation in some circles that vaccinated persons may be the ones responsible for spreading the virus, Dr.Duncan noted, "There are some clusters that we know that are associated with unvaccinated persons. While we haven't seen any, I think, that we could directly link to a vaccinated event or vaccinated persons, I'm not going to say that it doesn't exist, just to say that we haven't had those so far."
These numbers come as St Vincent and the Grenadines(SVG) is experiencing it's second highest spike since the beginning of the pandemic, second only to the number of cases reported in the month of January this year.
The numbers of cases first showed signs of an increase on September 8, when 30 positives were announced, and then it climbed to 63 cases, announced on September 17, before dropping in the two days following, and then shooting back up to 119 positive cases this Monday, September 20.
The positivity rate, which is obtained by dividing the number of new cases registered on a given day by the total number of samples processed by the lab, has also been steadily climbing over the month. The positivity rate on September 21 stood at 21.62%, up from 18.25% on September 20.
"…That basically means for every 100 cases we'll find about 21 positives," Tamara Bobb, epidemiologist, said during her presentation yesterday.
The epidemiologist has also noted that over the past seven days, 57.9% of the cases are identified as persons 34 years and younger. There have been 109 Covid-19 cases among those in the age range of 25 to 34 years, and 87 cases have been reported in those between 15 and 24 years.
Notably, there are 55 known cases in those between five and 14 years.
For the active positive cases between September 1 and 21, the bulk has been reported in the Kingstown district with 177, while Calliaqua follows closely behind with 137 cases.
There have been five deaths in the space of two weeks, taking the Covid-19 death toll to 17. All deaths are persons who were unvaccinated. 
The variants known to be in the country have not changed. These are the Delta, the Mu, and the Gamma variants.
Total vaccines administered stand at 33,077.