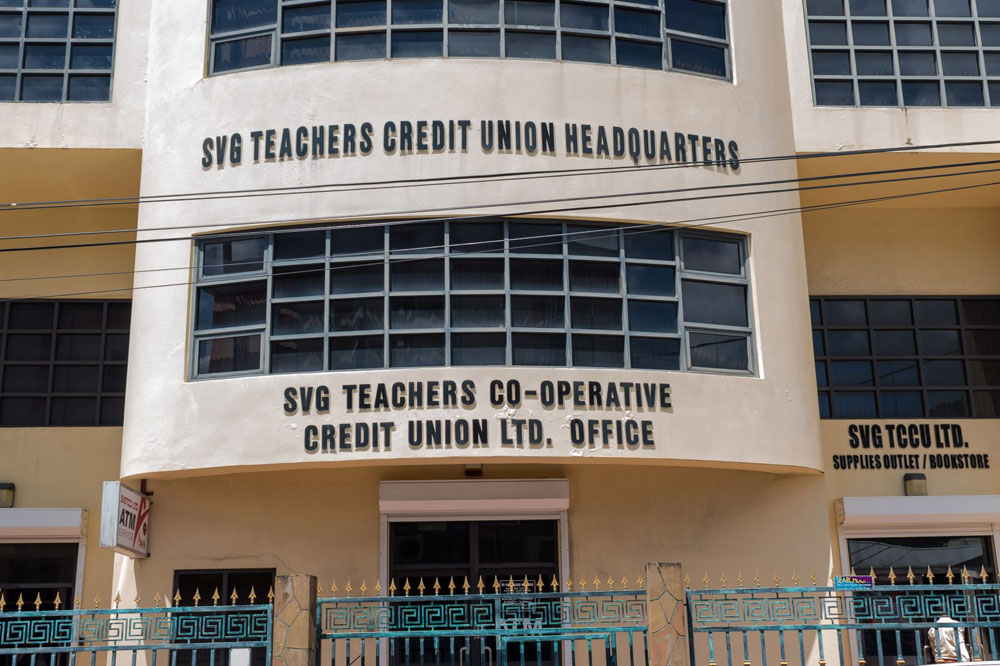 Teachers Credit Union awards scholarships and bursaries
Four young scholars have been awarded scholarships by the St Vincent and the Grenadines Teachers Co-operative Credit Union (SVTCCU) for displaying excellent academic ability despite the odds. 
These four students: Jainya Matthews, Jaedon Martin, Johnique Jordon and Jahzara Ollivierre were all awarded at a ceremony this week as they prepare to attend secondary school, having been successful at the CPEA examinations this year. 
"We at TCCU believe that education is the key to a bright future, therefore, we make investments in our members' children," Wendy Bynoe, Chair of the credit union's Education Committee said. "You are among the cream of the crop in St Vincent and the Grenadines. I am confident that the level of support and academic guidance that you as TCCU scholars will receive in each of the secondary institutions you'll be attending, will be fulfilling and enriching. You will also benefit tremendously from the subject specialists who will guide you along the way until graduation." 
The scholars will be awarded EC$1200 yearly. In addition to the four scholarships, 67 bursaries were also awarded to the children of members of the credit union. These students will receive book vouchers. 
Dixton Findlay, Deputy Chief Education Officer delivering brief remarks at Tuesday's event noted that everyone should be happy that the children were able to excel against the backdrop of the COVID19 pandemic, dengue fever outbreak and La Soufriere volcanic eruption. 
"This was a testing time for our students. It was a testing time for the Ministry of Education, it was a testing time for parents but we can all say that God is good and our students would have performed well," he said, congratulating the scholars. 
He advised the students to remain focused in order to ensure future success even as he underscored that the pandemic continues to cast uncertainty on the education sector. 
"But one thing we are sure of is that our students' education cannot wait and we have to put things in place to ensure that their education continues. Because in 10 years time, we do not want any of them to look back and say 'because of COVID, because of the volcanic eruption, I was not successful'. I want all of you to be successful in what you do and to ensure that you stay focused and to ensure that whatever you do, you put trust in Almighty God because it is through his blessings we will all succeed," Findlay said. 
Jaedon Martin delivered remarks on behalf of this year's scholars.
 
The young man said he was "truly thrilled" to be selected as a recipient of a TCCU scholarship and he thanked the financial entity on behalf of all recipients. 
"We appreciate your support, which shows you uphold your philosophy on which you were founded; people helping people," Martin said.
"Education is one of the most essential and expensive assets…therefore, these scholarships will not only aid in fulfilling our education but will also relieve immense pressure from our parents and guardians." 
He assured that, "we will focus and strive for excellence and put all our energy into harder work than we have previously done". 
All scholarship recipients are junior savers at the TCCU. Martin said he intends to become a full member of the credit union when he turns 14 years old and encouraged other recipients to do the same.