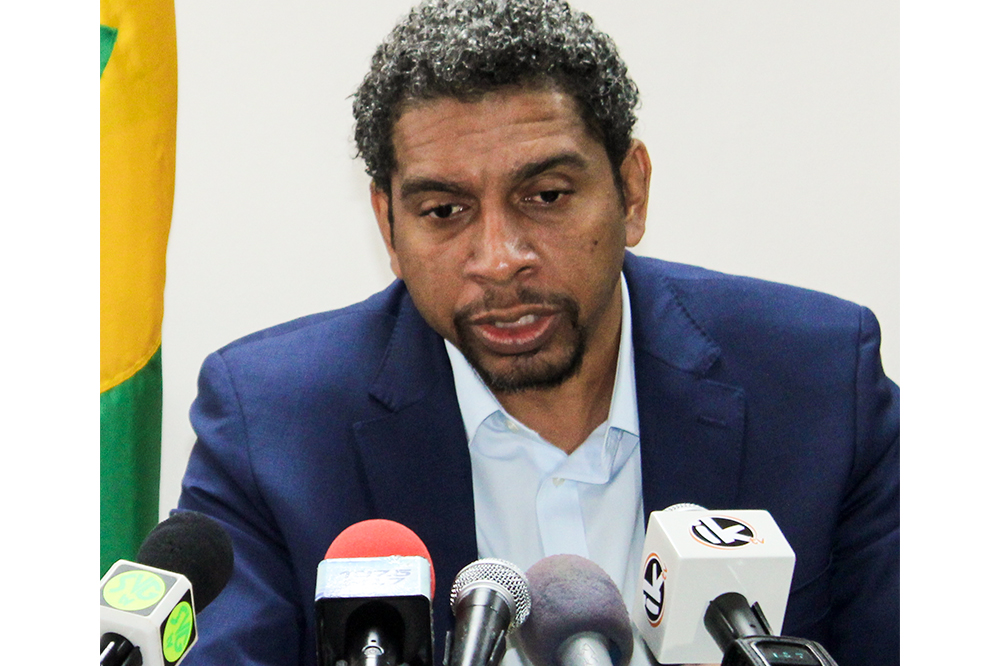 Finance minister distressed over broken tablets gov't provided to students
A number of tablets from the last batch distributed to students have been reported to be damaged, Minister of Finance Camillo Gonsalves has indicated.
"I'm very distressed to hear that of the tablets that we distributed just a few months ago, a number of them are now being reported damaged… because parents took the tablets, aunty and uncle, and the tablets became something that were used for purposes other than education…" the Minister said on WE FM's Issue At Hand programme last Sunday, September 19.
He was speaking in response to a question posed by the programme's hosts about the devices and the format that schooling will take come the reopening date of October 4.
It is possible that given the spike in Covid-19 positive and active cases, students may return to online learning for which the tablets will become necessary. The Government had ordered in batches, thousands of tablets for students of primary, secondary and college level, as well as teachers.
"…We can't assume that all the children have devices, that's something that we're trying to get a handle on in terms of how many have been damaged, how many have to be replaced," Gonsalves continued.
Another issue that has to be ironed out if schooling returns to the electronic format the Minister said, is a discrepancy in the amount of time allotted for learning per day in each school.
"…We are trying to get from the Ministry of Education some consistency in the way in which education is being delivered to students remotely," he commented.
"Because some are having classes all day online, some are having an hour or two of class online, and in some cases I learned that teachers were merely recording a fifteen minute WhatsApp of instructions and sending that WhatsApp out to all the children's parents say 'listen have your child read x, y and z'", Gonsalves disclosed.
He concluded, "The discrepancies are wide, and varied and we're trying to, obviously, optimally, get children into school, but if we have to do remote learning, to try our best to have some standardisation so that students can get some equality in what is offered to them online."