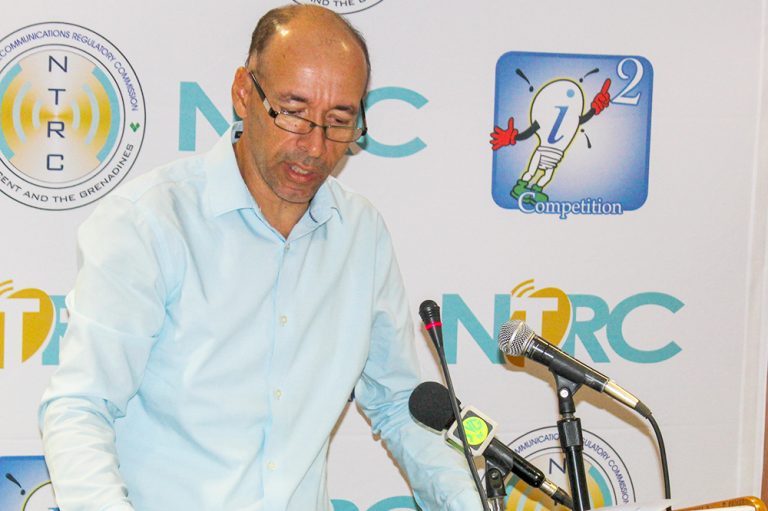 NTRC launches iCode784 competition
The innovations of today's world that allow for society to function virtually amidst a pandemic is proof that new ideas can and will continue to change how effectively tasks can be carried out.
Apollo Knight, Director of the National Telecommunications Regulatory Commission (NTRC) made this point when he spoke at this week's virtual launch of this year's instalment of the NTRC iCode784 competition.
"…When you inspire people to do something, you want to change how things are. So, a lot of people might say, why do you need more apps? You already have like a million apps available to do everything you want to do currently, which is true, but things are always changing, technology is always changing. People always get new ideas as to how they can do stuff and that's what leads change," Knight said.
This is the ninth year that the NTRC is engaging youths in the technology competition. Like in previous years, the focus remains on the development of mobile applications and ideas that can facilitate the employment and improvement of new or existing systems both in the public and private sectors.
The NTRC's director noted that when the agency started 20 years ago in 2001, applications were not available that would have facilitated a virtual launch.
But in 2021, they are able to do so and restream on several platforms at once – proof of the technological changes that have occurred within the past two decades.
"Some people think you need to be able to code to enter the competition. That is not true. Once you have an idea to change something that someone can use for an app, you can enter the idea category," he said. "So, I'm expecting this year, a lot more people will enter from schools in the idea category. You don't have to have experience in coding, you don't have to code, just do a Power-Point presentation…" The iCode competition is divided into three categories: the Secondary Idea Category, the Secondary Mobile App Category and Open Category.
Rhea Lewis, the Consumer and Public Relations Manager said the aim of the competition is to improve the efficiency of businesses and their services and to increase their profits, which will help to lead to national development locally.
In an overview of the three categories, she explained that the Secondary Idea category is designated for entries from students attending secondary schools who wish to submit an innovative idea.
The Secondary Mobile App Category is for entries from students attending secondary schools submitting a mobile application; while the Open Category is for anyone from the public, and has an age limit of up to 35 years.
Secondary school students can enter both in the secondary and open categories, and participants entering the Open category must submit a Mobile application.
The first phase of the competition began on Wednesday with the launch and opening of registration. Registration ends on October 8.
Phase two – preliminary round judging begins on October 9 and ends on October 21.
Phase three dubbed "Good Tips Presentation" is a partnership with the Toastmasters organisation, with an aim for all finalists to obtain useful tips on improving their presentation skills.
That session is expected to take place on November 2.
The final phase or Grand Finale is the final judging for all finalists from the three categories of competition and winners will be presented with their prizes. The Finale takes place on November 16.
Prizes across all categories range from $5000 to $800.