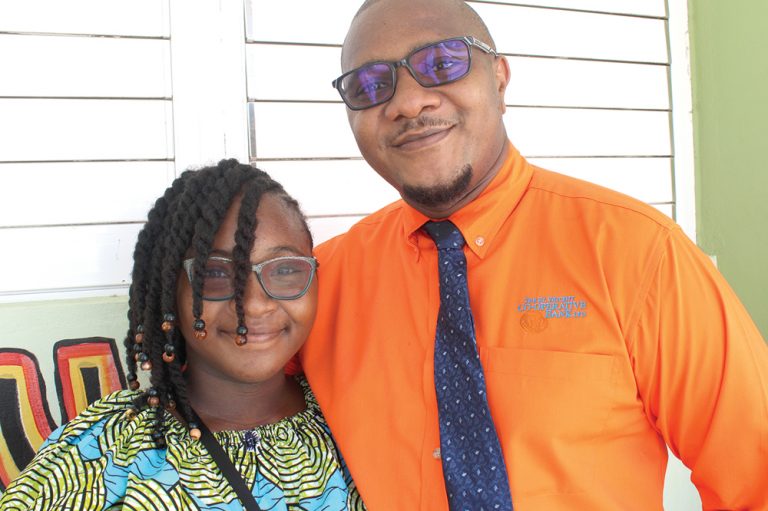 Taiesha's advice is 'Never give up!'
Taiesha Martin, one of this year's top performers in the CPEA examinations is encouraging future students to always try their best and never give up.
Martin, a student of the Kingstown Government School placed third for girls and sixth overall. She is also one of three students nationally who received the highest score of 98.67 per cent for Social Studies in the external assessment.
"I feel very excited," the 11-year-old told SEARCHLIGHT, while adding that she expected to do well and was very happy with her position.
She said preparing for exams was a little challenging because she sometimes had to stay up late at night to do the work.
The Lodge Village resident added however, that the exams themselves posed very little difficulty for her.
Taiesha is an artist at heart and enjoys spending her spare time drawing, dancing and painting.
She aspires to be a doctor in the future.
Taiesha's father, Kai Martin said both he and his wife, Tammy Martin spent a lot of time helping their daughter prepare for the exams.
"I'm very happy, very excited and very proud of her. The sleepless nights paid off," he said.
The young scholar will attend the Girls High School when the new school year begins in October.