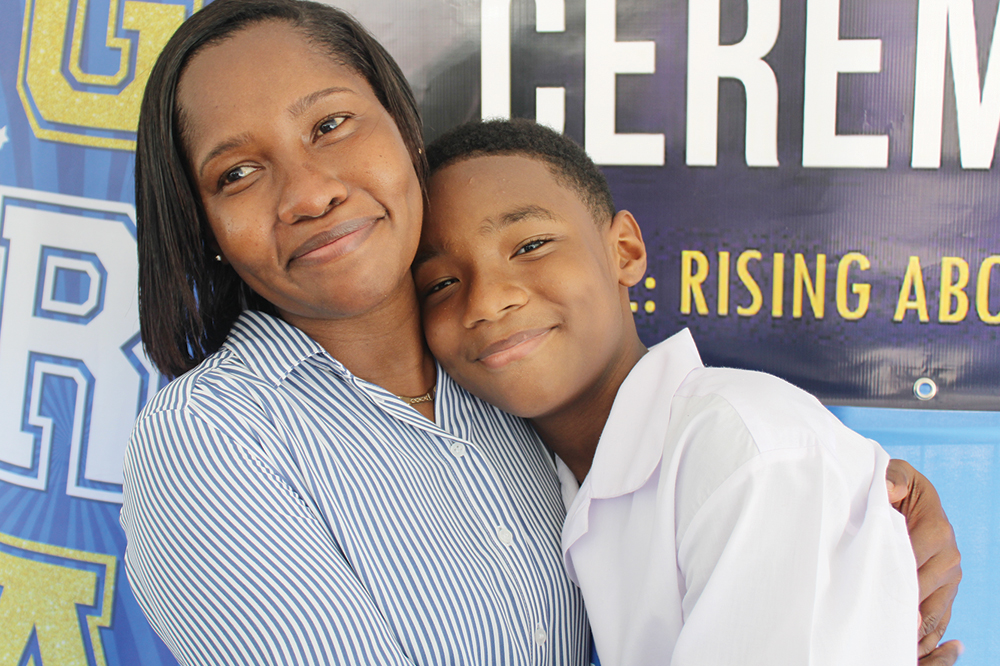 Preparing for CPEA was stressful – Jarell
When the CPEA 2021 results were released this week, 12-year-old Jarell Charles was surprised that he had placed third for boys and fourth overall.
The recent Kingstown Preparatory School graduate told SEARCHLIGHT yesterday, "I didn't really expect to come 4th. I kind of expected to come a little higher".
Charles is one of three students from the Kingstown Preparatory School to place in the top 10 performers of this year's examinations.
He said preparing for exams was stressful and that he had to make some sacrifices, including giving up his tablet.
The 12-year-old also noted that Language Arts posed some difficulty because "I was not really good at Language Arts so that was kind of a challenge".
The football lover is yet to figure out what career path he will pursue in the future.
"I am excited, totally elated at this point in time. He worked hard and it is well deserved," Irma Haynes, Charles' mom told SEARCHLIGHT before giving her son a hug.
Charles has all intentions of attending the St Vincent Grammar School when school reopens later this year.