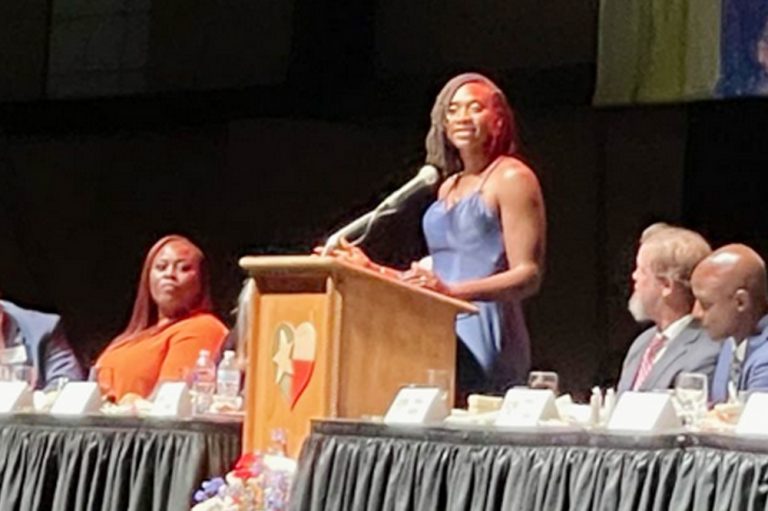 Vincy lass inducted into Texas Sports Hall of Fame
LAYOU-BORN Sophia Young-Malcolm, newly appointed assistant athletic director for player development for the Lady Bears, was inducted into the Texas Sports Hall of Fame Saturday afternoon. Young-Malcolm was in outstanding company with this class, as other top-tier athletes were enshrined. Cowboys' legends Demarcus Ware and Charlie Waters and Olympian track stars Leroy Burrell, Michelle Carter and Francie Larrieu Smith were among the long list of inductees. All-time punter Shane Lechler, former WNBA All-Star Teresa Weatherspoon and all-pro Waco native Derrick Thomas were also inducted. A lot of big-time talent was put together, as each of these athletes have historic resumes to their name.
However, Young-Malcolm has something that separates her from the rest of this 2020-21 class. No matter what, she will forever be a Lady Bear. In her acceptance speech, she spoke about Baylor embracing her, both emotionally and spiritually.
"I thank you, Baylor University, for welcoming me with open arms, and allowing me to grow my faith and encourage my walk in Christ," Young-Malcolm said.
Young-Malcolm grew up in [SVG], where she played the game of netball. Although she didn't begin playing basketball until the age of 15, Young-Malcolm was able to translate the skills she learned in netball to basketball.
"I guess you could say I was pretty good at that game [netball]," Young-Malcolm said. "[In] the transition from that into basketball, the only thing that I had to learn was dribbling and actually using a backboard to shoot a layup."
Young-Malcolm said former Lady Bears head coach Kim Mulkey had a major impact on her. Mulkey and Young-Malcolm were crucial to the Lady Bears' 2005 National Championship, winning the program's first of three national championships, setting the program on the path for a successful 15year run.
"Coach Mulkey changed my perspective," Young-Malcolm said. "She had such a great impact on my life … She gave me an opportunity to play the game that I'd come to fall in love with."
With Young-Malcolm on staff, the future of the Nicki Collen era looks to be very bright. She has many plans for the Lady Bears and is thrilled to be back at Baylor University. Young-Malcolm said she wants to help the team and set them on a path for greatness.
"For me, I want to be able to make sure that they make the right connections while they are at Baylor," Young-Malcolm said. "I feel like home here. This is where I grew up, and I really want to make sure that our student athletes take advantage of this opportunity."