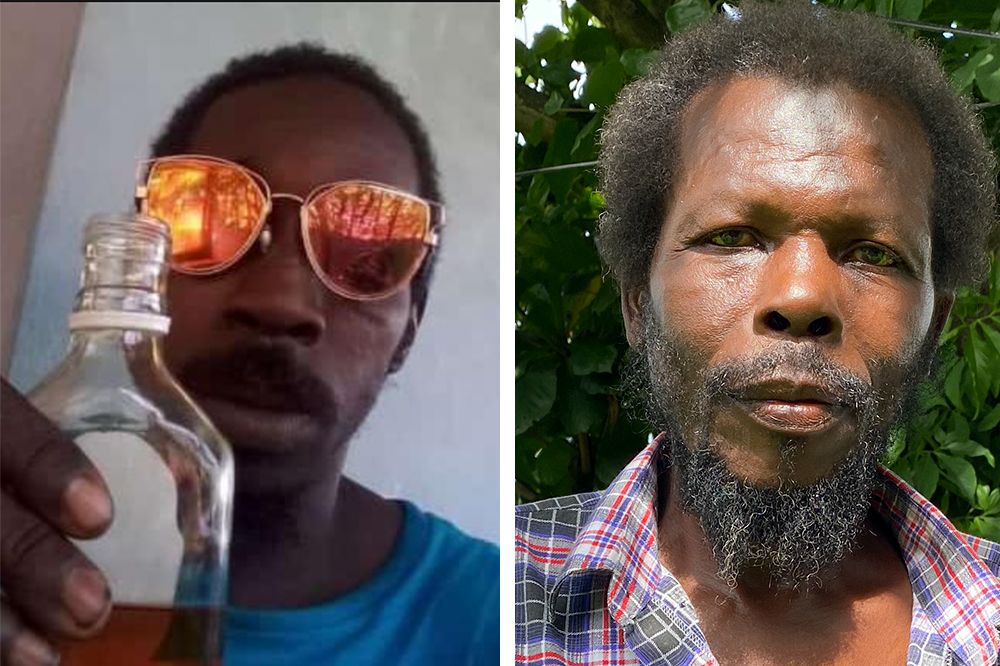 Ageing father preparing to bury his son who was stabbed to death
A 33-YEAR-old man who lost his life during an incident at Diamond on Sunday, is known to his family as a non-violent person who could be hard headed.
Police are investigating the circumstances surrounding the death of Shon Browne of Stubbs, which occurred some time after 5 p.m on Sunday, August 22. Preliminary investigations revealed that Browne and another male got into an altercation, and the other male received a chop wound to his left hand, after which that person supposedly stabbed Browne multiple times to his chest. Browne was pronounced dead on the scene, and is the 27th homicide recorded for 2021.
However, a relative of the deceased indicated that there were said to be four persons including the deceased, in that house; two females and two males. The relative said that only these people and God know what happened that evening.
At the age of 63 years, Wayne Jack, a farmer of Stubbs, will now have to bury his second child, and first son.
"I just have to take it easy you know and keep the faith", he said, explaining that he and his daughter have been up and down to the funeral home and are awaiting collection of the death certificate from the police, after which they will "organise to get him bury somehow."
He recalled receiving the news of his son's violent death on Sunday, while he was on the beach. He said a guy he knows came up to him while he was there, and said "Wayne boy, they stab Shon down Diamond," and told him it was serious.
"I was coming up the hill (presumably referring to the hill where he lives in Stubbs), so he say nobody up the hill, all body gone Diamond," he said. The father went to Diamond, where he met a crowd.
"…Then I look through a window and I see him lay down on his back, spread out. I could just see blood… by his side. But they had already block off from the police so I couldn't really get too close. And then they come and take him by the mortuary," he recalled.
Like residents of Stubbs, Diamonds and much of the country, the father has heard the rumour floating around that Browne went to buy chicken to cook, and returned to find his girlfriend and a man "having time", which supposedly triggered the events.
In response as to whether he was surprised at the alleged altercation Jack said, "Well that's what I saying because he and all them girls they accustom to dey here, they accustom live down there, they accustom to live all over the place like how they going all the time, so me ain know how they get to that point."
The father described
his son as quiet, in the sense that he doesn't really curse him, but is hard headed. He also shared that his son wasn't violent.
Jacks said he is not angry at the situation, "… Just relax meself. Because boy, they don't hear sometimes eh; I talk to he, talk to he, talk to he, he kinda just don't hear."
The father explained that he was telling his son to keep away from a certain type of woman.
At one point he said his son lived underneath his house with "all kinda carry on and ting." "…All three, four, five man, all three, four girls…", he explained, "… so it ain really looking good you know? So I tell him boy you can't do them kinda thing round me."
After that Browne left, and went to a different house, but the men apparently were fighting him and put him out.
He then went to Diamond, and it seemed "like the same thing happen down Diamond." The house they occupied in Diamond was an unfinished house belonging to someone else.
"It's life. He ain hearing, so can't help him you know. He done gone already," the father commented.
Delroy Quashie a 46 year old labourer of Sally Spring has been charged with the murder of Browne, and has appeared before the Serious Offences Court(SOC), where he will be the subject of a preliminary inquiry.