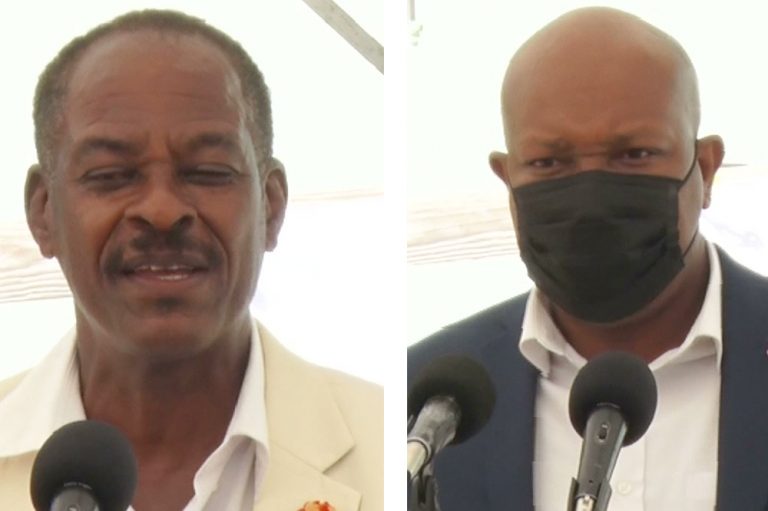 Analytical service laboratory opens at Rivulet
St. Vincent and the Grenadines now has a facility to test the quality of cannabis and other products with the opening of Caribbean Gold Standards, an analytic service laboratory.
 The facility which is located in Rivulet, opened on August 12, 2021, a release from the Agency for Public Information (API) states.
Minster of Agriculture Saboto Caesar, said the Government of St. Vincent and the Grenadines (SVG) sees the facility as a fundamental development pillar for the growth and advancement of the country and thanked Caribbean Gold Standards for choosing to invest in (SVG).. 
The Agriculture minister said they are not here to deal only with cannabis, but also with the country's quest to examine all standards in different industries and would be testing the quality of fish when Rain Forest Sea Foods commences its operations here. 
Caesar noted that with the opening of this facility, SVG will no longer have to send samples to the Caribbean Industrial Research Institute (CARIRI) in Trinidad for testing, a process which takes three to four months before the results are received. With this analytical service laboratory results from samples can be received within a few days, he added.
Caesar commended the Medicinal Cannabis Authority and its staff for the excellent work they continue to do stating that they are the best in the Caribbean. 
The Agriculture Minister said the International Narcotics Control Board has indicated that every plant grown or brought into SVG for scientific research or medicinal purposes can be used once there is a regulatory framework and "This is a significant breakthrough".
The government, he added, will establish fundamental pillars for indigenous wealth creation which include a modern competitive medicinal wellness platform that not only deals with cannabis but with psychedelics, wellness tourism, the advancement of the fisheries sector and the blue economy, and the reduction by 50 per cent of the EC$200 million food import bill by producing more locally.
" We want when we produce those goods locally that we can test the quality here at Caribbean Gold Standards because for far too long there is a growing suspicion in our country that a lot of what we are importing are not of sound quality," Caesar pointed out.
He noted that the government will be testing everything imported which will not be allowed in if it fails to meet the required standards as "Too many Vincentians are suffering with many ailments".