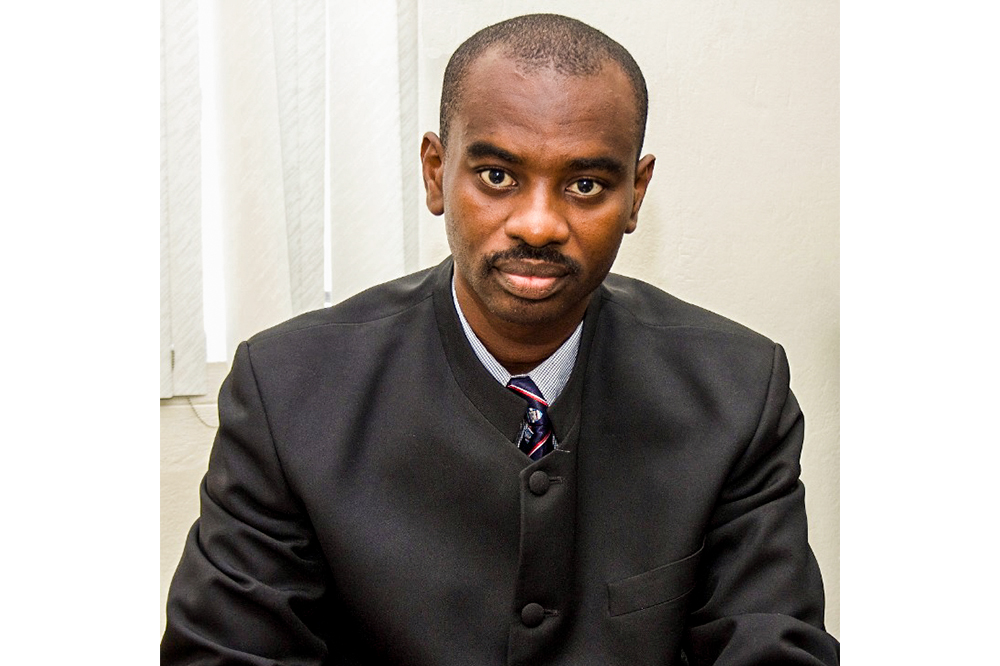 Vincentian appointed as Pro Vice-Chancellor of the Board for Undergraduate Studies of UWI
Professor Justin Robinson has been appointed Pro Vice-Chancellor, Board for Undergraduate Studies of the University of the West Indies. 
His was among several senior leadership appointments approved at the meeting of University Council on July 30, 2021.
 In his new post, Robinson will be Chair of the Board for Undergraduate Studies and will "exercise control over general policy, particularly as it relates to the teaching, assessment, accreditation and admission requirements as it relates to undergraduate degrees, along with quality assurance." 
A national of St Vincent and the Grenadines, Robinson told SEARCHLIGHT he is humbled and considers it an honour to be offered the position which he assumed on August 1, 2021. 
"I am still somewhat overwhelmed as this is a very senior position within the UWI system. It is way beyond the scope of my expectations when I was appointed a temporary full time lecturer in 1994." 
His research areas include Corporate Finance in Developing Countries; Capital Markets and Market Efficiency in Developing Countries; and National Culture and Organisational Management.
 The new Pro Vice Chancellor has served at The UWI for 27 years, joining the Cave Hill Campus first as a temporary lecturer in the Department of Management Studies in 1994. In 2003 he was promoted to Deputy Dean of the Faculty of Social Sciences, serving in that capacity until 2007. Following that stint, he returned to teaching in Management as Senior Lecturer and then served as Head of the Department of Management for five years. In 2012, he became Dean of the Faculty of Social Sciences. In October 2019 he was promoted to the rank of professor. 
Professor Robinson has been involved in the development of a number of BSc and MSc programmes, such as the BSc and MSc Banking and Finance programmes and the BSc Management with concentrations in Entrepreneurship, Finance, Human Resource Management, International Business and Marketing. He has an impressive publications output and has written almost 30 journal articles and book chapters as well as three technical reports on Finance in Barbados.
Other senior appointments announced by the UWI on July 30 include Professor Rose-Marie Belle Antoine as Pro Vice-Chancellor, Graduate Studies and Research; and Dr Stacy Kennedy as Interim Pro Vice-Chancellor, Global Affairs. Professor Paula Morgan was confirmed as University Director of the Institute for Gender and Development Studies, and at the campus leadership level, Dr Emily Dick-Forde was appointed to serve as Acting Deputy Principal of The UWI Open Campus.