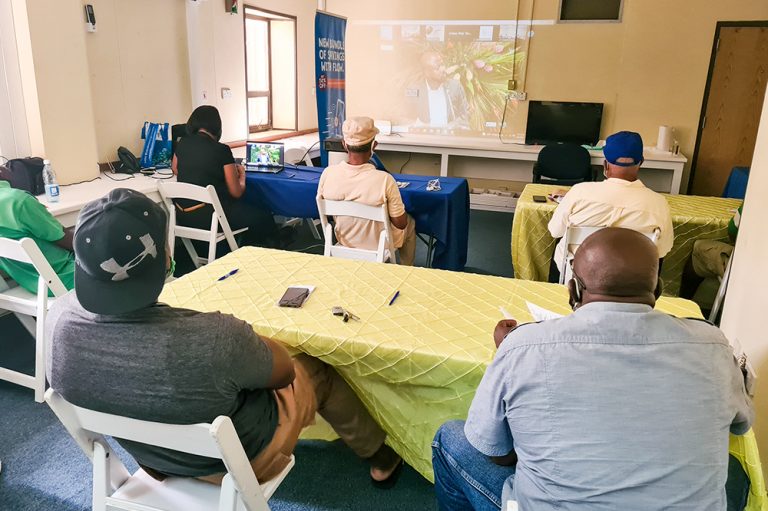 Virtual Tourism Stakeholders' conference boosted by Flow
LEADING TELECOMMUNICATIONS provider Flow was proud to have contributed to the recently held Virtual Tourism Stakeholders' conference by the Ministry of Tourism on Wednesday 4 and Thursday 5 August, which was made possible through the provision of complimentary high-speed Internet connectivity at multiple hubs and mobile phone services.
In keeping with social distancing policies, Flow provided 13 virtual hubs across St Vincent and the Grenadines (SVG) with Internet connectivity to ensure stakeholders in the tourism sector could assemble in small groups of no more than 10 persons, a release states. Local taxi operators who make up an important sector of the tourism product were also able to join the virtual discussion at hubs set up at the Peace Memorial Hall, Bequia revenue offices and at the Flow Arnos Vale Campus Training Center. The two-day conference themed "Reconnect, Rethink, and Rebuild Stronger Together" was moderated by Sustainability Consultant Hayden Billingy and saw addresses from Minister of Tourism, Civil Aviation Sustainable Development and Culture-Carlos James, and Minister of Finance, Economic Planning, and Information Technology Camillo Gonsalves. Keynote speeches were delivered by Vincent Vanderpool-Wallace, a former CEO and Secretary General of the Caribbean Tourism Organization and former visionary Minister of Tourism of the Bahamas, and Dr. Acolla Lewis Cameron the current Dean of the Faculty of Social Sciences at UWI, St. Augustine, Trinidad. Dr Lewis Cameron's speech on day two addressed "Innovation in the Face of Crisis."
The conference which was geared towards safely relaunching SVG's tourism product also had panellists representing organizations such as the SVG Tourism Authority; the Ministry of Tourism, Civil Aviation, Sustainable Development and Culture; the Carnival Development Corporation; the SVG Hotel and Tourism Association; the Ministry of Health, Wellness and the Environment; and the National Parks, Rivers and Beaches Authority.
The SVG Professional Taxi association whose members often ply their trade on the Bay Street taxi stand and were hosted at the Flow Arnos Vale
Campus over the two days, took full advantage of the conference and directed their questions via the Zoom platform to the various panellists and Ministers of Government in real time.
Long time taxi operator June Cato shared "As taxi drivers we have an opportunity to go back to the drawing board as Dr. Lewis Cameron shared so we can redefine, become more data driven and share our experiences accurately with our visitors." Another member who wished not to be identified said, "This is a good idea; it is a start, but we are looking for to more time to ask questions of the Ministers."
Communications Manager in the Ministry of Tourism Jewelene Charles-Scott in her vote of thanks expressed gratitude on behalf of the Ministry and noted anticipation of working along with Flow and other stakeholders in the future.