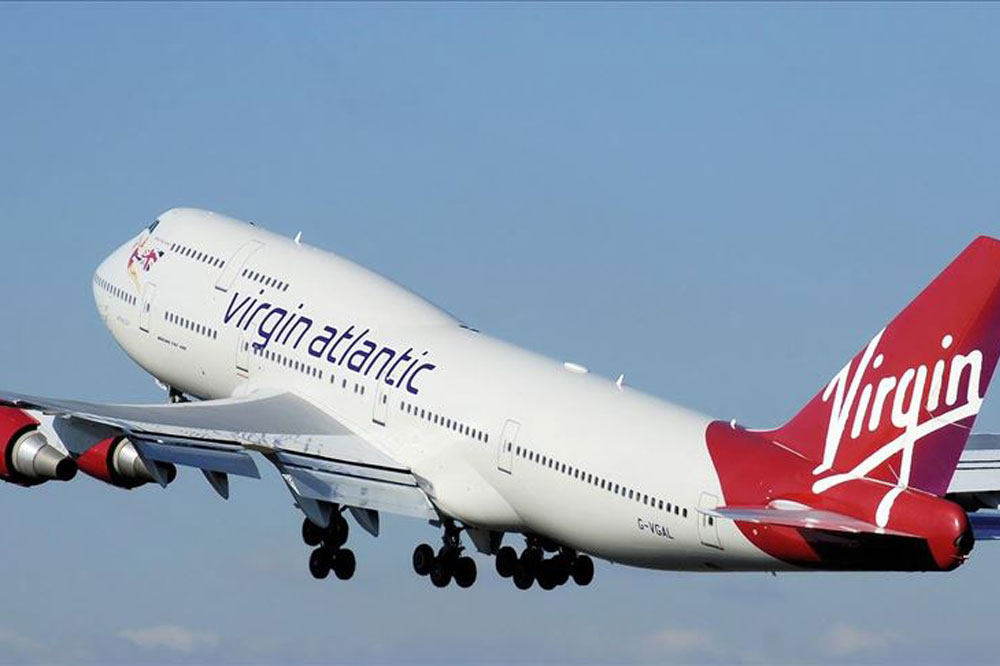 Virgin Atlantic airline to make inaugural flight to SVG in October
INTERNATIONAL AIRLINE Virgin Atlantic will land at the Argyle International Airport (AIA) for the first time on October 13 this year.
This inaugural flight will mark the beginning of a twice-weekly service – Wednesdays and Sundays from the Heathrow International Airport in London, England to St Vincent and the Grenadines.
"I can tell you since the announcement of Beaches by Sandals, Virgin has been eager to get into our market and as a result of the potential – I've listed all of the airlines; Air Canada, CAL, American and the load factor coming to this destination, we will not be paying for any empty seats, unsold seats on the scheduled virgin flights from London, Heathrow," Carlos James, tourism minister said in Parliament on August 5. James, who was responding to a question posed by Opposition Leader, Dr Godwin Friday, also noted that there is no revenue guarantee clause present in the contract between the government of St Vincent and the Grenadines (SVG) and Virgin Atlantic.
The airline's inaugural flight to SVG was initially expected to take place in June 2021, but was delayed due to the COVID19 pandemic.
The tourism minister said that by the end of this year, Vincentians will be able to "boast about the fact that we will now have direct access to all our major source markets for tourism".
To date, SVG welcomes international flights from Toronto, Canada; New York; and Miami.
In addition to Virgin Atlantic's arrival, James noted that American Airlines will recommence its twice weekly flights in October 2021.
Caribbean Airlines is also expected to resume direct flights to and from the JFK International Airport in New York from October 20, 2021.
James added that Air Canada Rouge will also recommence direct flights at the beginning of November.
"I want to caution Vincentians that with all these flights expected to land here in the last quarter of this year, the COVID19 pandemic continues to be a concern. Those who are employed on the front-line, secondary services such as taxi operators, immigration staff, port workers, we have to be concerned about this. COVID19 is real and I want to encourage us to protect ourselves in the likelihood that any of these passengers who are coming bring the different strains or variant strains of the COVID19," the tourism minister said.