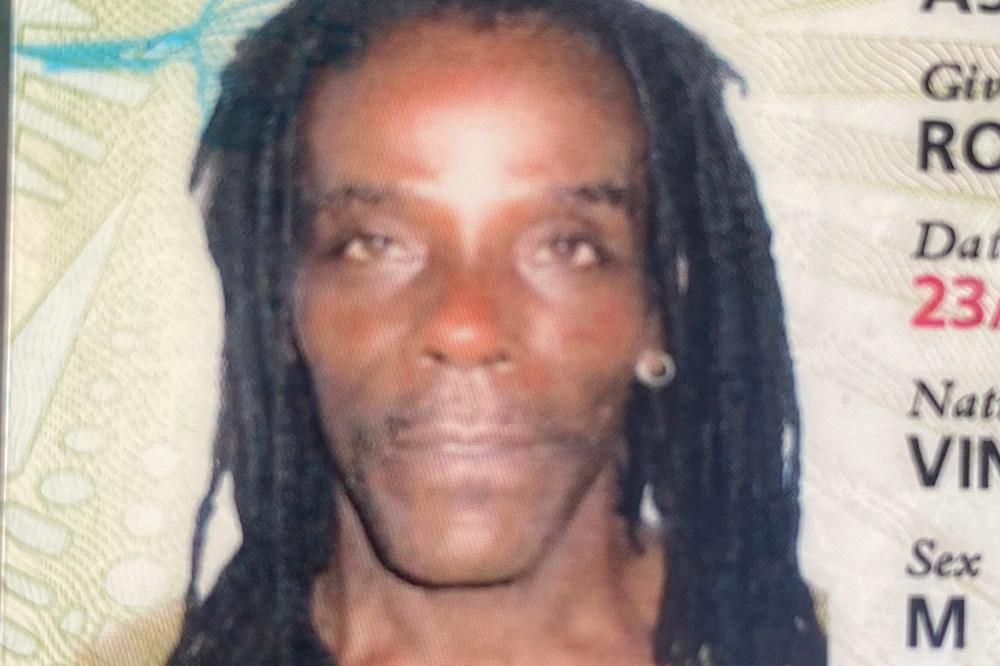 Relatives fearful after shooting death of "ZagEye"
ON THE evening of August 2, Rodney "ZagEye" Ash was shot dead at his Kingstown Park home.
Relatives indicate that blood remains on the walls and ground where the 57-year-old took his last breath.
"He was in a sitting position because the position how he was, he was more like on his knees, and the head down…" sister-in-law Hyacinth 'Tantie' John explained, as she sat in the porch of the Kingstown Park house in the same compound where Ash received a gunshot wound that killed him, "So it come like is there he drop down, kneel down like."
Next to her, Ash's younger sisters, Roxanne 'Tasha' Jackson and Veronica 'Reds' Bristol, listened as she recalled the events of the night.
On the evening of the shooting the sisters were not there. However, evidence suggests to them that a gunman may have come over the galvanise which separates a neighbouring building and their compound and lay in wait under a tree in the yard.
About five gunshots are estimated to have been heard that night. After being shot, Ash is thought to have turned into a small gap between the house and another building below it, seemingly in order to get out of sight and range of whoever was shooting from above.
Loud music was playing from a vehicle parked further up the road, and members of the community did not pay any attention until they heard screaming.
John explained that she and her daughter are the persons who discovered Ash.
She said that it was around seven o'clock that the shooting happened. 'Tantie' recalled that she was about to send someone for 'ZagEye' to let him know the Pelau was ready.
"…I heard he and his nephew was talking come down and five minutes after that is when I hear the gunshots them start to let go," she said.
"…When I peep through the hole of the door when the knob came from. I see he and his nephew going to that direction between the two house. So I thought he was running for rescue but I did not know that he did done pick up a shot already," John commented.
"…Is long after now, about five minutes after when everything cool down, I heard my daughter say it look like somebody lying on the ground. So when she take my phone now, and spot the light e say oh God, is me step father. And then she start to cry," but there was nothing that could be done.
"I need justice because that Southie brother of mine own, he cannot fight. He is just a bag of mouth and at the end of the day, he love everybody," Jackson said about her brother who is Trinidadian but has been living in St Vincent for many years. "…If there's anybody out there that do not like him, I don't know why. But I know in this neighbourhood, everybody love him," she commented.
This was supported by members of the community, one who commented that there will never, ever be another person like 'ZagEye'. Another person called Adam said that "ZagEye's" death made him feel "painful inside, sad."
"We miss him bad He wasn't a trouble maker.
He make you laugh. He tell the children and them come, allyuh is my kids," Bristol commented.
"Since our brother die the Monday, we haven't cook a pot till now", they are feeding only on water, tablets and bread, "And by the strength of God ha we standing and sitting here and talking, by the strength of God. But we really, really miss we brother and he did not deserve that. Do not deserve that, innocent 57-yearold, never get locked up, never make trouble in St Vincent," she said.
Despite them grieving, they still are fearful. On Wednesday night, they felt threatened after being told that two men with Scream masks were in the area. They said they called the police who came to patrol. Their property is situated near a river and some trees and is somewhat lonely.