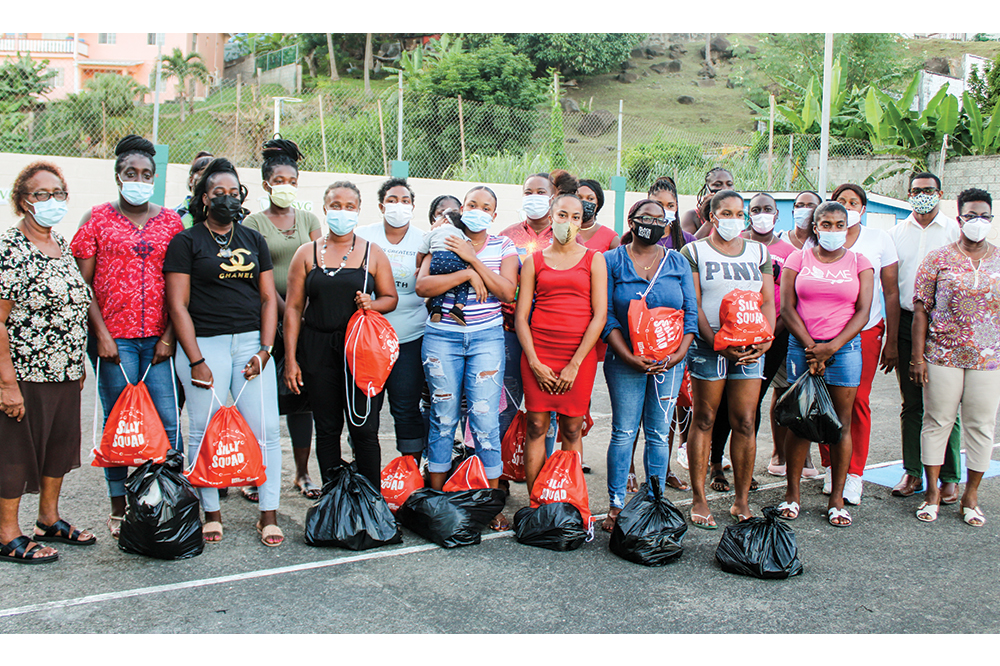 Displaced netballers receive gift packages and food vouchers
Soroptimist International SVG and a list of international donors have extended their kindness to 30 netballers who have been displaced as a result of La Soufriere's explosive eruption, providing the athletes with essential items in their time of need. 
These national netballers from North Windward and North Leeward received care packages and food vouchers this week during a ceremony at Nutricia Netball Complex, Kingstown.
Doris McIntosh, president of the St Vincent and the Grenadines (SVG) Netball Association, served as the deputy shelter manager at the Thomas Saunders Secondary School.
"I had a call from a friend in Grenada who was the president of Grenada's Netball Association and she donated some items to the shelter. I sat and I thought and I said, my netballers need help. Most of them live in the affected areas so we must help them," McIntosh said at Wednesday evening's ceremony.
The president said she proceeded to make calls to several contacts overseas, all of whom responded favourably to her request of sending supplies to be distributed to displaced netballers.
She also shared her idea with the Association's patron, Rene Baptiste, who facilitated a donation of packages from Soroptimist International which also included food vouchers redeemable at a CK Greaves Supermarket, for each netballer.  
McIntosh thanked all donors, including Trade Winds; Roxanne Layne Lewis, who is in Fort Myers, USA; Monique Simmons in Philadelphia; Jeanette Jack, Staten Island; Delores Providence; Melanie Huggins- McLean family and friends in England; Angela Joseph and family and Francelia Johnson and family.
Though some of the affected netballers have since returned home, there are still several who remain displaced because of the eruptions. The president expressed hope that the packages, which include pillows, food items, toiletries, masks and clothing, will be useful to all affected.