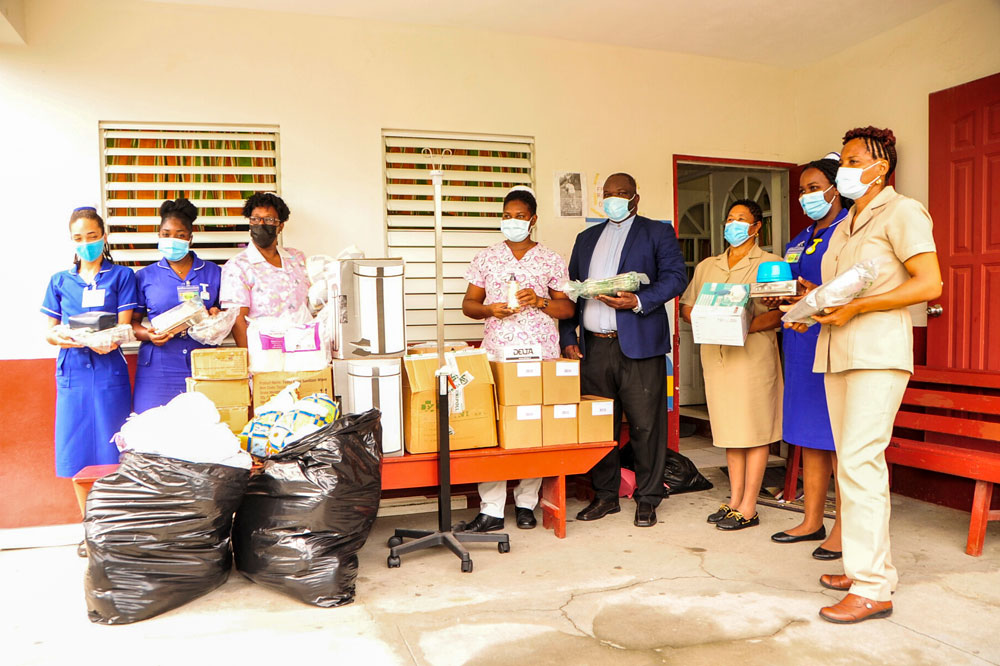 Belair Health Centre receives medical supplies
Parliamentary Representative for West St George, Curtis King, on Monday July 26 handed over a quantity of medical supplies to the Belair Health Centre which were donated by Friends in Canada – a group of Vincentians residing in Canada, and the Logos Hope Book Ship.
King said he was pleased with the supplies, noting that with the large population which the Belair Health Centre serves, medical supplies can never be enough, a release from the Agency for Public Information (API) states.
"It is the only health facility in West St. George with a very diverse population so the nurses and doctors who staff the facility must have supplies to care for those who come to them for care," King said.
"It is important to have friends who will not wait for you to make a request, but through the kindness of their hearts, will always seek to reach out and offer assistance."
He said additional attempts are being made to obtain some equipment as was requested by residents of the constituency.