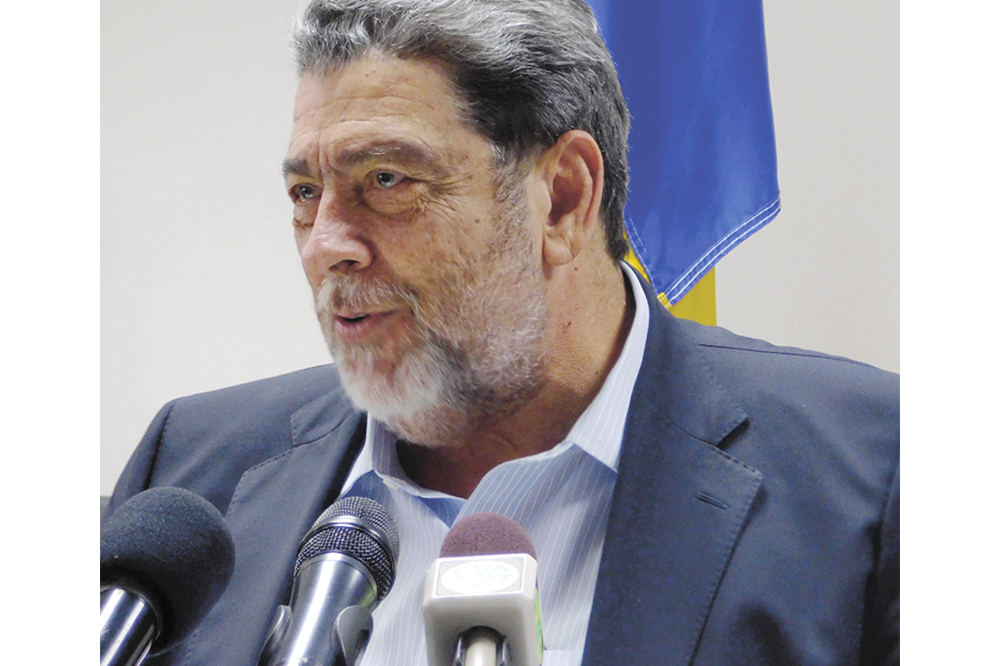 PM appeals for patience as government prepares to rebuild homes
PRIME MINISTER Dr. Ralph Gonsalves has appealed to residents in communities on the Western and North-eastern areas of La Soufriere Volcano who have been adversely affected by the explosive eruptions to be patient as government works on a plan to rebuild homes in these areas.
Gonsalves said the government has demarcated lands on the leeward end of the island and is partnering with a non-governmental organisation in Trinidad to begin construction of approximately 27 houses on that part of the mainland.
And, eight acres of lands have been identified at Orange Hill to which people will be moved in addition to seven acres of privately owned lands which Government will purchase.
The PM noted that these privately owned lands are in a safe area.
According to a release from the Agency for Public Information-APIthe Prime Minister said government has ordered a significant first batch of material and he has appealed to Vincentians in other areas with housing needs to exercise patience while government assists those affected by the
explosive eruption of La Soufriere with the rebuilding of their homes.
He said that the rebuilding exercise is an extensive and expensive venture and government is committed to ensuring that homes are rebuilt using the best standards.
The Government also is continuing the $40million sea defense project in Sandy Bay, which is funded through the Caribbean Development Bank (CDB).