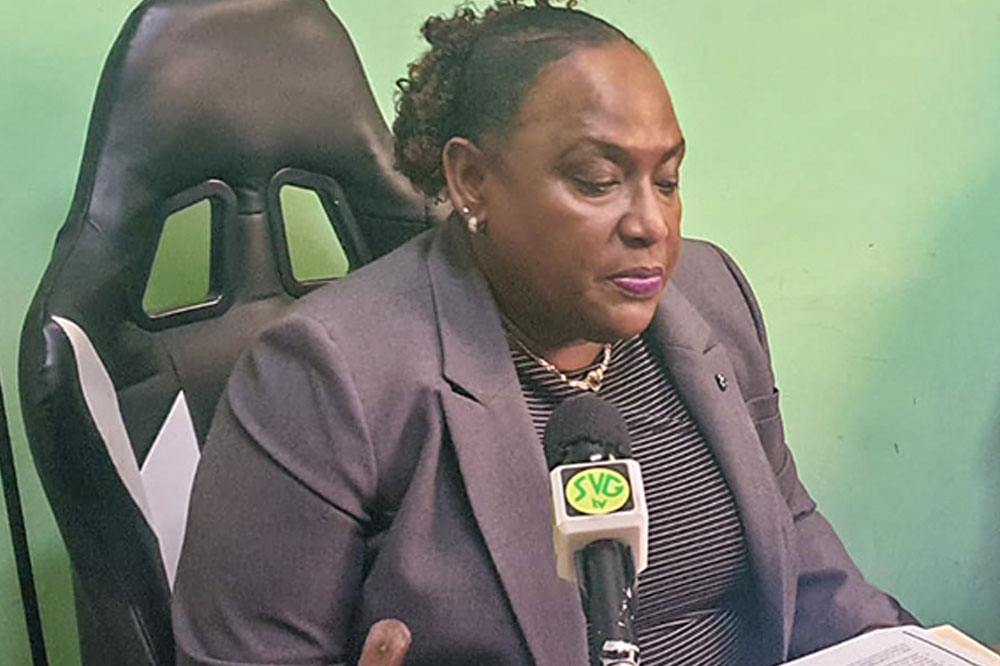 Third alleged person in Cornelius John matter named by Bacchus-Baptiste
VERON ADAMS, the cousin and driver for Karim Nelson, Assistant Director of Public Prosecutions, is alleged to be the third person on the scene of the shooting incident at Diamond involving Cornelius John on April 13.
This is according to Kay Bacchus- Baptiste, John's lawyer, who was speaking at a New Democratic Party public meeting on Monday, July 5.
Bacchus-Baptiste's declaration comes after much speculation about the identity of the third person John said was on his property, along with government senator Ashelle Morgan, and Nelson on the evening that John was shot in his leg.
"When I got the disclosure, to my horror, my absolute horror — I am deeply saddened by the administration of justice in this country – the eye witness, eyewitnesses who were present and who could tell you whether or not a cutlass was there, what happened to Mr John, whether he said the things they said he was shouting and saying; the person disappeared. There is no disclosure. No disclosure; which means they do not intend to call the main witnesses in this matter," the lawyer said at the public meeting, which was carried live on Facebook.
Charges were recently brought against both Morgan and Nelson in relation to the matter, with the senator facing a charge of assault of Cornelius John with the intent to commit the offence of wounding; and the Assistant DPP facing charges of unlawful and malicious wounding and unlawful discharge of a firearm on April 13.
The matter, which was scheduled to be heard before Magistrate Zoila Ellis-Browne at the Calliaqua Magistrate's Court on July 5, was adjourned to August 17, as the magistrate is said to be on leave with all matters being moved to August.
John also faces three charges of using threatening language, in two cases towards his wife, and in one case to Morgan.
Bacchus-Baptiste said on Monday that police who went to the scene took the shell casing and photos of the area.
These photos, she said, will show undoubtedly that there was no cutlass present – contrary to what is being said publicly about John brandishing a cutlass at the three persons who went to his property on April 13.
Bacchus-Baptiste again expressed publicly that she believes the charges brought against Morgan were insufficient.
And she said if she were defending the senator, she would be vindicated, as it has been set up in such a way that Morgan was not mentioned as being present on the scene, nor has there been any investigation into the gun she is alleged to have used to threaten John.
The constitution guarantees you are innocent until proven guilty. That is our law and I stand by that, but it is the job and duty of the Director of Public Prosecution to ensure that when she brings a case, the evidence that is best suited to win that case must come before the court," the former parliamentarian said.
"It is appalling, it is alarming that the major witnesses in this matter as to whether a cutlass was there, the condition that Mr John was in, what happened just before, who said what; not a note. No disclosure…" Bacchus Baptiste further stated that "if I did not have an inkling that there is such a witness existing, who gave a statement to the police, the public would never know. The case would go through as if the only witnesses are those who were there, the three of them; Veron Adams and the [Assistant] DPP Nelson and Ashelle".
She said people who are elected and appointed are supposed to make sure that justice is done and that no one is above the law.
"When we cannot guarantee that, it is pandemonium…now is the time, we will never have another time like this…" she said as she encouraged people to protest on the streets of Kingstown which they have been doing in a call for justice.
Protest was mounted twice this week, on Tuesday and Thursday during the sittings of the House of Assembly. Several members of the public clashed with police as persons took to pushing down barricades and attempting to block the streets.