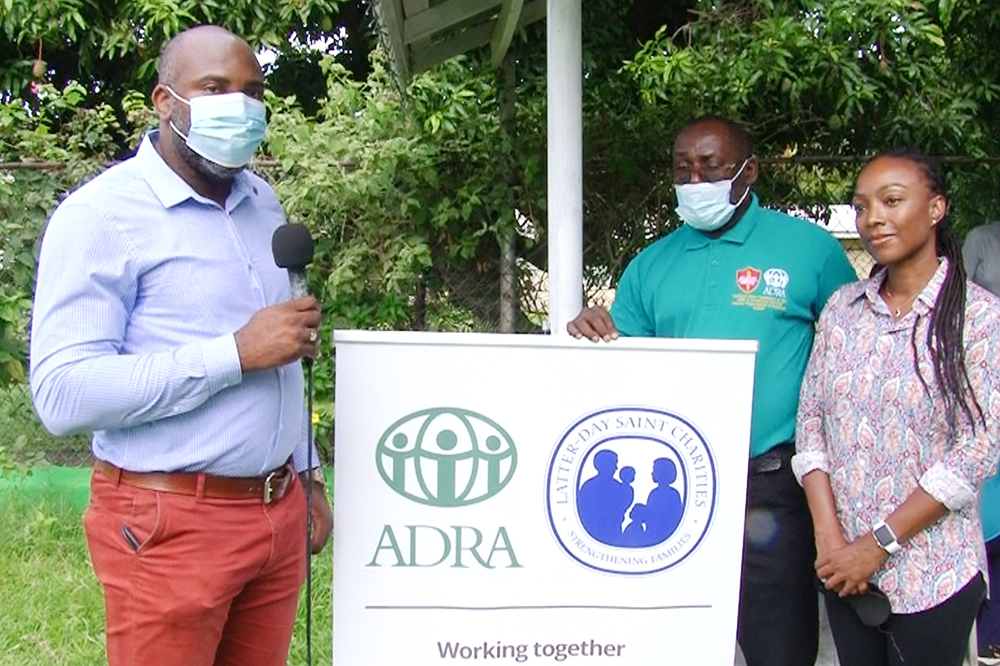 335 families in orange and red zones receive one-off payment from ADRA
The Ministry of National Mobilization in collaboration with the Adventist Development Relief Agency (ADRA), on Thursday, July 1, made relief payments to families in the volcano red and orange hazard zones.
Minister of National Mobilization Dr Orande Brewster, expressing gratitude to ADRA on behalf of the Government and people of St Vincent and the Grenadines said "we are really thankful and grateful for the out pouring of support that ADRA has given to us, from the time… La Soufriere , up until this time."
Director of Social Development, Merissa Finch-Burke said around 335 families, considered to be in need, but who were not able to receive support provided through the World Food Programme (WFP).
Finch-Burke further said that these are working class families, but also need support, since their income alone was unable to support them given that they had to incur additional expenses because of the volcanic eruptions.
Emergency Response Co-ordinator of ADRA, Lisa Woods said that the organisation's close relationship with the Ministry of National Mobilization, played a critical role in selecting the families who received the one off payout.
ADRA is the humanitarian Arm of the Seventh Day Adventist Church which provides support in times of disasters. The ongoing support from ADRA has seen approximately 91,000 meals provided since the launch of the food programme immediately after the start of the eruptions on April 9.