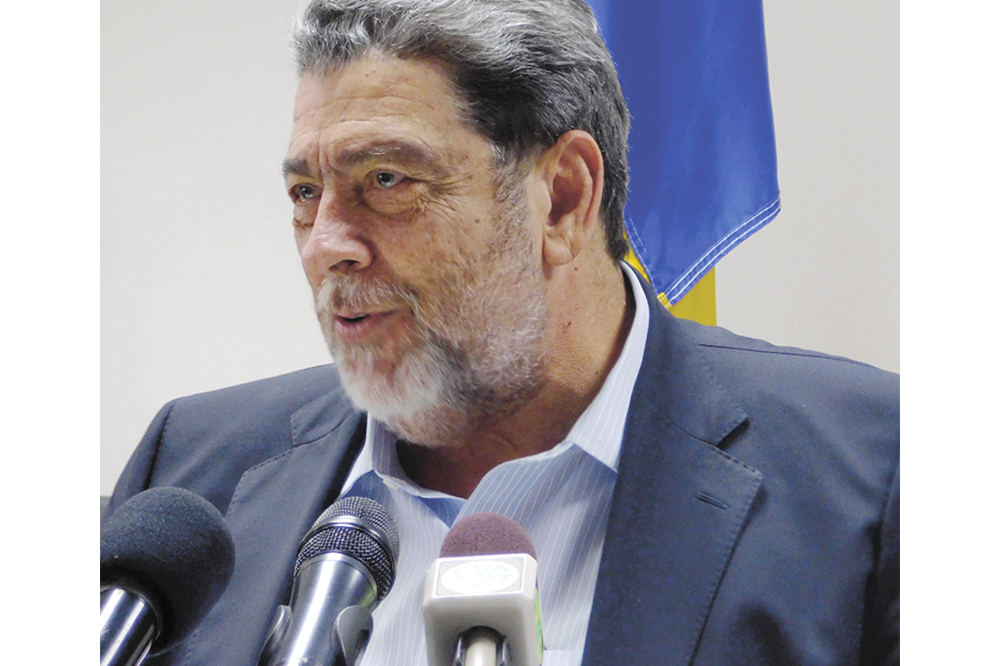 Utilities restoration work in full swing in North Windward
Work to correct the damage created by the explosive eruptions of La Soufriere volcano is moving forward steadily in the red and orange zones.  
 The Central Water and Sewage Authority (CWSA) and the St. Vincent Electricity Services (VINLEC) continue to assess the issues in places like Orange Hill, Fancy and Owia.  
 Prime minister Dr. Ralph Gonsalves, speaking on 'Eyeing La Soufriere' on NBC Radio on Wednesday, noted that during a meeting of the National Emergency Management Organisation (NEMO) on Monday, it was noted that the ash cleaning process in Chateaubelair and Fitz Hughes is being done with a bit of creativity, as there are some issues with the equipment getting past the bridge at Sharpes to get into Fitz Hughes.  
 "…The side road going to Plan, the big corner by the school is challenging," Gonsalves said, while noting that they are trying to solve that problem to be able to get the equipment into the areas where they are needed.  
 The PM noted also that in the upcoming week, they intend to do some clean up at Orange Hill, while the CWSA has restored water up to Tourama as pipes were broken and have now been replaced.  
 He said the government is also doing assessment to determine how many houses were damaged as they have ordered building supplies that will be given to persons whose homes were destroyed or partly damaged during the eruptions.  
 The PM is asking persons to be patient as the assessment is being done.   
He stressed the CWSA, "all things being equal", will have water back at the facility in Sandy Bay and Fancy by the middle of July.   
However, it will take "much longer" to get water back into Owia as that area needs to be cleaned up and the all-clear given by the Seismic Research Unit.   
Gonsalves said a temporary water system will be provided for Owia, while electricity will be restored after an assessment and corrective work is done.