Posted on
Patient's medical records available – Walters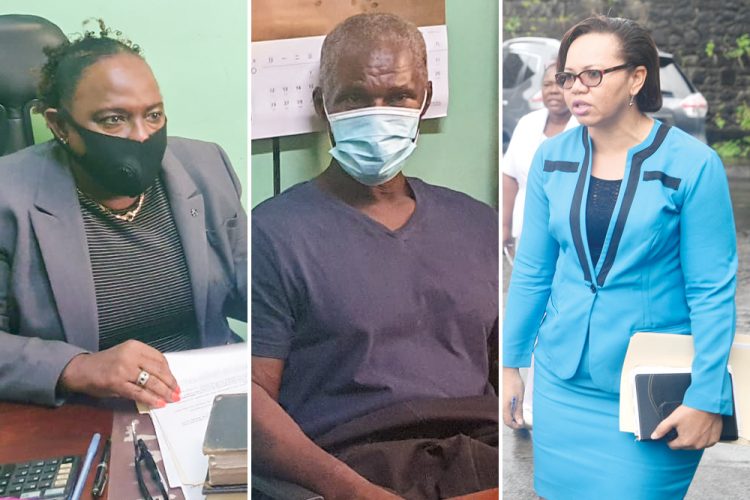 Amidst claims that the Milton Cato Memorial Hospital (MCMH) had misplaced the medical records of a former patient, hospital administrator Grace Walters has said this is not true.
Lawyer Kay Bacchus-Baptiste, speaking on Hot 97.1 FM's AM Mayhem morning program on Monday, said it has been 10 weeks since her client Cornelius John was shot and he had to date been unable to obtain his records from the hospital.
John was shot on April 13, 2021 in an incident that allegedly involved Assistant Director of Public Prosecution Karim Nelson and Senator Ashelle Morgan. John claims he was also beaten and threatened.
"My client has been trying to get his medical records now for about six week, since I came on the scene, maybe five/six weeks I asked that he get his medical records for various reasons.  
"Him and his brother, they have been at the hospital about eight times and is, 'come back, come back' and to this date he can't get the report.  
"They told him they cannot find the records, it is atrocious," Bacchus-Baptiste told listeners to HOT 97.1.  
She said if a criminal case is being brought, you have to detail the injuries, so not having the medical report is bad for the prosecution's case.  
Bacchus-Baptiste said also "if you are going to sue for personal injuries, then you need the medical report, as compensation is based on the gravity of the injuries, and the best thing to show that is a medical report.  
"All he has is a discharge letter and they probably don't even know he has that," Bacchus-Baptiste said, while noting that it is far from normal to lose a medical report but she also has the same issue with a murder case she is dealing with. 
However yesterday, hospital administrator, Grace Walters told SVG TV, that John's records are not missing.
She said after she heard it had been reported that the records were missing, she sent for them and has them on her desk.
Walters said the medical records are usually prepared by the attending physician, but if that person is not available, "the Medical Director is authorised to either hear the report himself, or designate an appropriate physician to furnish a report."
 "It do take some time however for reports to be done because our physician would prioritise their activities, and caring for patients will take precedence over preparing a report, except in the case where caring for a patient includes preparation of a report, and that would take some time as well," Walters said.  
"If he has paid for furnishing his medical records, then I don't have an explanation to offer as to why that wasn't done, because the records are available," the hospital administrator stated.