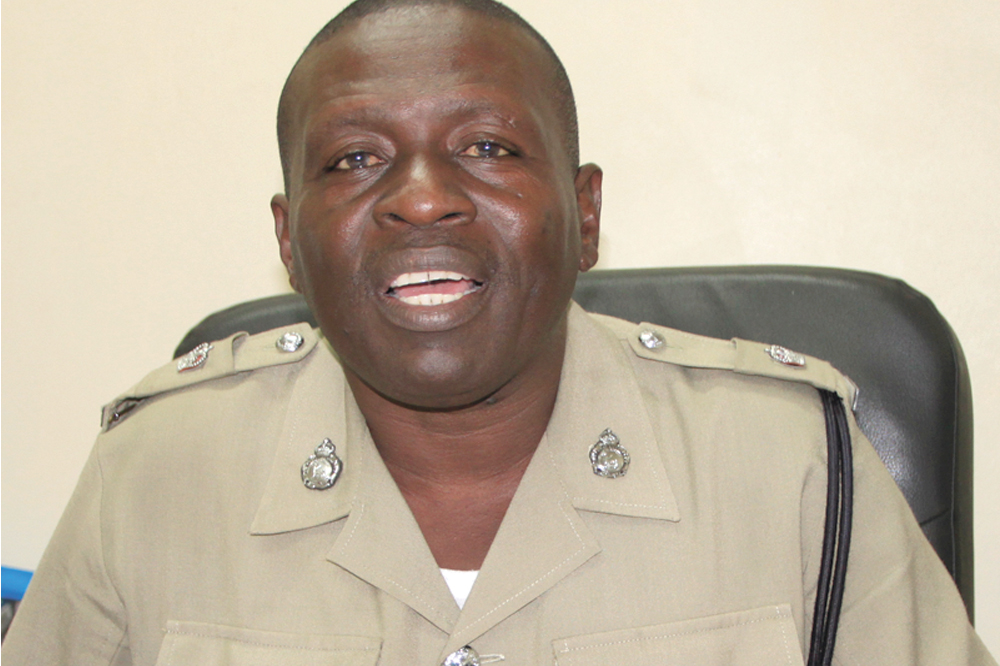 More minibus drivers now observing COVID19 protocols
THE HEAD of the traffic department of the Royal St. Vincent and the Grenadines Police Force (RSVGPF), superintendent Kenneth John, says at least 85% of minibus drivers are now adhering to the COVID-19 minibus protocols.
Because of the coronavirus pandemic, minibus are not allowed to carry the number of passengers for which they are licensed.
However, it was widely reported that many vans were seen on different occasions with numbers above what is allowed and Prime Minister Dr. Ralph Gonsalves had called on the authorities to look into the issue.
On Wednesday, Superintendent John said they have managed to almost completely stamp out the overcrowding practice.
"It's going good, honestly, right now over 85% of the drivers are complying… everyday, there is not a day excluded in the week that we don't go out," the traffic boss said.
He revealed that he even gives some time to patrol the streets when any of his team has a rest day.
"Everybody have to chip in in some way…to go out on the road to enforce the protocols…even the Inspector," the superintendent said.
On Friday June 18, he said a number of persons were given traffic citations as several of the department's motorcycle riders went into byroads, including places like Queen's Drive.
He added that several persons,including member of the police force, had their licences suspended because of the stringent enforcement of the traffic laws and the COVID-19 minibus protocols.
In a June 15 press release, the RSVGPF said the vigilance of the traffic police had seen omnibus drivers, including a member of police force charged with the offence of dangerous driving, which resulted in the suspension of their driver's licenses. These will remain suspended pending hearing of the matter in the Magistrate's court.
And, John told SEARCHLIGHT on Wednesday that five persons had their licenses suspended, four of whom are minibus drivers.
"Included in the minibus drivers is a police officer also but the fifth one, he was charged with dangerous driving, and his license suspended for driving the police transport dangerously and crashing it," the Superintendent explained.
He said the driver who crashed the police vehicle has been suspended from driving altogether, "he can't drive his vehicle either."