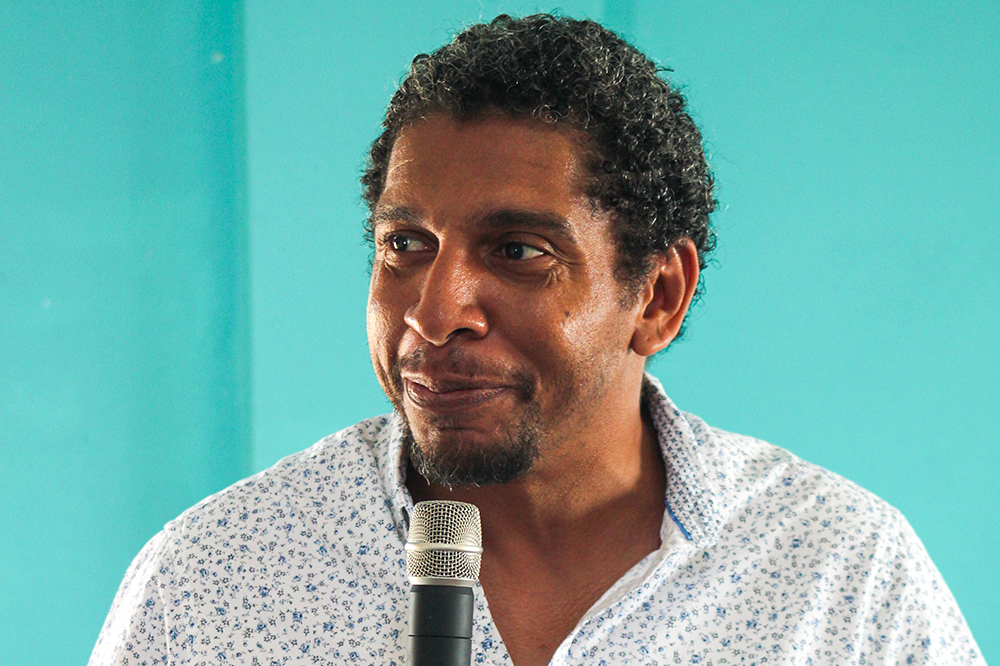 First Vincentian workers leaving for Sandals hotels
SEVENTY VINCENTIANS will leave these shores over the next few days, with 60 more expected to leave in the following weeks, as the Sandals Resorts International (SRI), recruitment drive bears fruit.
SRI, the company which has plans to bring their Beaches Resort brand to St Vincent and the Grenadines (SVG) to replace the Buccament Bay Resort, has promised to train 500 Vincentians overseas at their other establishments.
The movement of Vincentian workers, is in an effort to buffer the displacement caused from the recent volcanic eruption, and the continued economic fallout due to the COVID19 pandemic.
On Sunday, Minister of Finance, Economic planning and Technology Camillo Gonsalves, explained on WE FM's Issue at Hand radio program, that during SRI's interview process which took place a few weeks ago, the government asked that preference be given to persons displaced by the volcanic eruption.
He said as a result of this, 20 persons within the first batch of 70 workers are from the red and orange zones. Gonsalves said that while they asked that preference be given to these persons, they knew SRI has their criteria, so they asked them politely to pay extra attention on hiring workers from North Windward, North Central Windward and North Leeward.
He said several persons who were housed in shelters went to the interviews from their makeshift homes, and some were selected.
"…The people they hired and plan to hire got dressed from the shelters…" Gonsalves said, noting also that the government made mention of persons who worked at Buccama.
The Finance Minister said he spoke to SRI and explained that there are persons who are well trained, and have intimate knowledge of how the hospitality industry works.
It was also noted on Sunday that the first batch of workers should have already left, but some have so far failed to provide a police report, a medical form and some other information, and these persons have been given a deadline by which to provide these documents.
"…Some were tardy in getting their documents ready, so the flight will leave next week Monday…," Gonsalves said. The second batch of 60 have been selected, and will be notified over the next few days.
The minister also noted that the government is in touch with the governments of the countries in which the workers are going to be trained.
He said they are aware that the arrival of Vincentian workers in a foreign country at a time like, this may create some political challenges for the accepting country, but SVG's government has asked that they look at the set-up in context of solidarity given the volcanic eruption, and the workers are being trained to return to SVG.
He said they have also asked the friendly governments to monitor the Vincentians to make sure they are being treated well, and they expect there will be no issues as these countries have robust labour laws.
Gonsalves also revealed that the SRI team returns to SVG this week for further discussions on several issues.