Posted on
Unions flexing muscles against PM's vaccination stance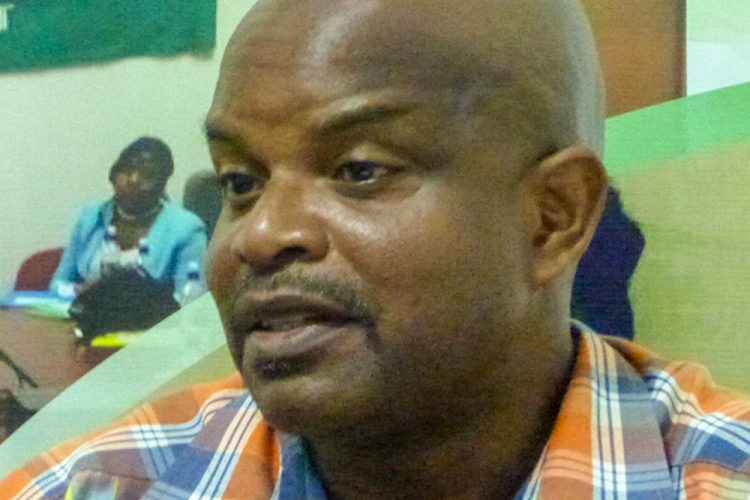 Public and private entities in St Vincent and the Grenadines (SVG), have a legal right to impose a condition that allows for employees to be terminated if they refuse to take a COVID19 vaccine.
This is according to Prime Minister Dr Ralph Gonsalves, who was responding to a question posed by SEARCHLIGHT at a press conference on Tuesday in relation to mandatory vaccination.
But Elroy Boucher, the president of the Public Service Union says the ULP-led government is employing anti- worker tactics to force people into taking the vaccine.
And all trade unions should stand against that position.
"In the case of both public and private sectors, the employer has a right to have a safe place at work, including a healthy place for you to work, an environment for you to work and this is recognised by the common law; various statute law will bolster it, but the common law is there," Gonsalves said in Cabinet Room this week.
The Prime Minister, who is also the Minister with responsibility for Legal Affairs, added that there is an obligation on the part of the employee to co-operate with the employer in having a safe and healthy place for work.
He told the media that he is currently in discussion with the Attorney General's office on the matter of mandatory vaccination for certain sectors, and whether an employee can be terminated for not taking the vaccine.
"So that somebody who's vaccinated can raise the issue in a workplace where the employees are not vaccinated. Similarly, the employer can inform the employees, 'listen to me, if you don't take this vaccine, you may be terminated' but they have to be reasonable in terms of the notice," Gonsalves said.
In providing further explanation on the subject, he said; "For instance, the state as an employer, central government, and the advice which we have received – and I read the law too – you will give a reasonable notice period, say 'listen, we are planning to have persons at this or that work environment vaccinated and that we'll make the vaccine accessible to you', whether is a two week period you get, or four week period in which this is going to be done, and if you refuse to take it, it would be considered that this is an act of misconduct and acts of misconduct may lead to your dismissal".
The Prime Minister expressed hope that "we don't have to come to that and that people will see sense and take up the vaccine".
All unvaccinated public sector workers are now required to be regularly tested up to once every two weeks, as outlined by the government.
This came into effect on Monday, June 14 ,and testing will be based on risk levels as determined by health authorities.
But PSU president, Elroy Boucher believes this policy is another attempt to force public servants into taking the COVID19 vaccine.
Boucher told SEARCHLIGHT that the unions are not opposed to regular testing or vaccination, but that the government was not implementing the policies in the correct manner.
On the matter of mandatory vaccination, the trade unionist noted that discussion on the issue in the region has returned the conclusion that employees who decide not to take the vaccine cannot be fired.
And he believes it is illegal to fire any worker because they have not taken a vaccine.
"Our government, which is a labour government, has employed some anti worker tactics. Why hasn't Barbados done that? It's anti-labour. You are basically encouraging the private sector and others to dismiss employees if they haven't taken the vaccine. It's just madness. How can you as a labour government reach that stage to be doing that?…" Boucher questioned.
He also noted that when the Prime Minister was first asked whether he would be vaccinated, he responded by saying that he would give it "prayerful consideration".
"In other words, he had to make a choice, he would think about it…he had invoked choice, but he doesn't want to give anybody else a choice. He alone must have that choice…how could that be really fair?," the PSU president further asked.
He also questioned who would be responsible if an employee develops problems as a result of taking a vaccine because they were mandated to do so.
Boucher told SEARCHLIGHT that his union continues to encourage workers to become vaccinated after getting all the information and being comfortable to make an informed decision on the matter.
But he said all trade unions in SVG "should stand up against what the Prime Minister has stated either by alluding to mandatory vaccination, or by encouraging employers to dismiss workers for not taking the vaccine. All the unions, if they are really worth their salt, will stand against it because this should be viewed as illegal by all trade unions. it is an anti-union, anti worker position".