Posted on
PM to open credit union accounts for children in his constituency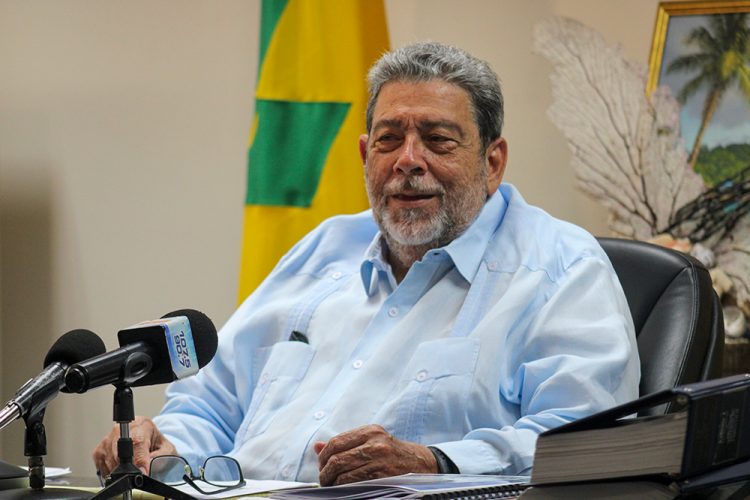 Prime Minister Dr Ralph Gonsalves intends to use EC$20,000 of his own money to open credit union accounts for children in his constituency.
Gonsalves, the constituency representative for North Central Windward disclosed his plans this week during a press conference at Cabinet Room.
"…I want the children who going to take the CPEA, and those who are going to take the CXC, and those who are going to take the CAPE exams, I want to have all of you join the credit unions… I'll pay," he said.
For students who are already a member of a credit union, he said he will make a contribution to their existing accounts.
Part of the Prime Minister's constituency lies in the red volcanic hazard zone, meaning, the children he intends to help may have been impacted by the volcanic eruptions that took place in April, resulting in an evacuation and by extension a displacement of people in the red zone.
Classes were also disrupted as a result of the explosive eruptions.
While he has yet to discuss it with the area representatives, Gonsalves said on Tuesday that he also wants to raise funds for children in North Windward and North Leeward for the opening of credit union accounts as well.
The majority of these communities also lie in the red zone.
"I'm a member of more than one credit union, and I know the value of the credit union, and we begin to build in our young people, particularly at this time, a sense of thrift and discipline, for now and for the future.
"And in addition to what I am doing in all kind of different ways, different roles, I'm going to make sure that these children get a start…," he said.
Gonsalves also hopes to eventually extend the initiative to all children in the country, and he called on other persons to assist as he said "we all have to see what little we can do in all of our circumstances".