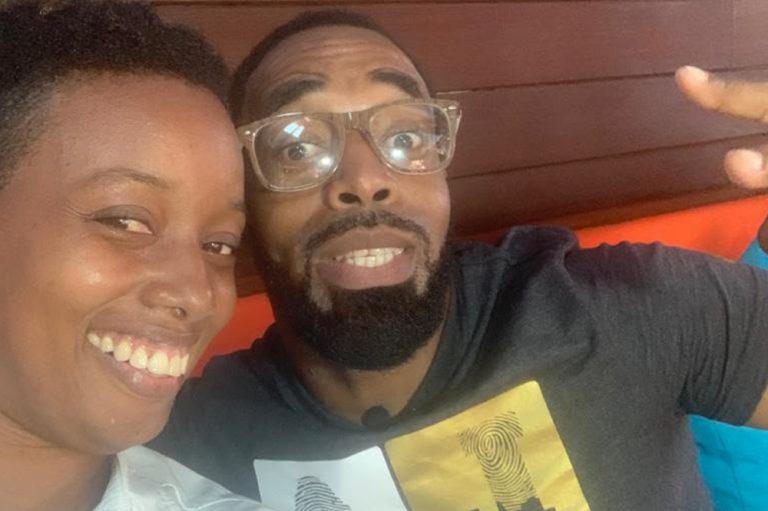 Local duo creates content for PlayGo users to ease stress
A local show promoter and a teacher are using the Digicel PlayGo application to showcase St. Vincent and the Grenadines (SVG), keep persons up to date on trending topics while giving persons a taste of Vincentian culture and music.
The couple Mohandus "Bobby" Martin and his /cohost Kisi Stewart told SEARCHLIGHT the half-hour show, which airs every Saturday at 8 p.m. on the Digicel PlayGo mobile app, is about giving persons a feel good show, aimed at taking one's mind off the issues that might be creating stress, while being informative.
"It's right on your smartphone, something that is always in your hands," Martin said on Tuesday while noting that apart from visiting local businesses and tourism sites, there is also a top five count down of Caribbean music.
The show is visible free of cost once you have a Digicel phone and able to download the PlayGo app from the Play Store.
The show has aired three episodes so far, one done at Advance Health, a medical facility owned and operated by Dr. Conrad Nedd. During that episode, Dr. Nedd spoke about COVID-19 and the importance of vaccination. Martin and Stewart were also vaccinated during that episode and encouraged other persons to do so.
An episode also featured a local barber shop, Southie's Barber Shop, owned and operated by Marlon John. There was also an episode with Baystones Restaurant and Bar in Buccament and Island Fever Tours.
"We know that St. Vincent was in dire need of entertainment and a distraction from the realities of dengue fever, COVID-19 and La Soufriere, so we decided to give persons some much need content," Martin said.
He said he is hoping that persons take to the show as the cultural, Caribbean and musical aspects of the initiative are interesting and fun, and shows situations that persons can relate to.
Martin is looking to take the first season eight to about 19 episodes. It is sponsored by Digicel and Hairoun.