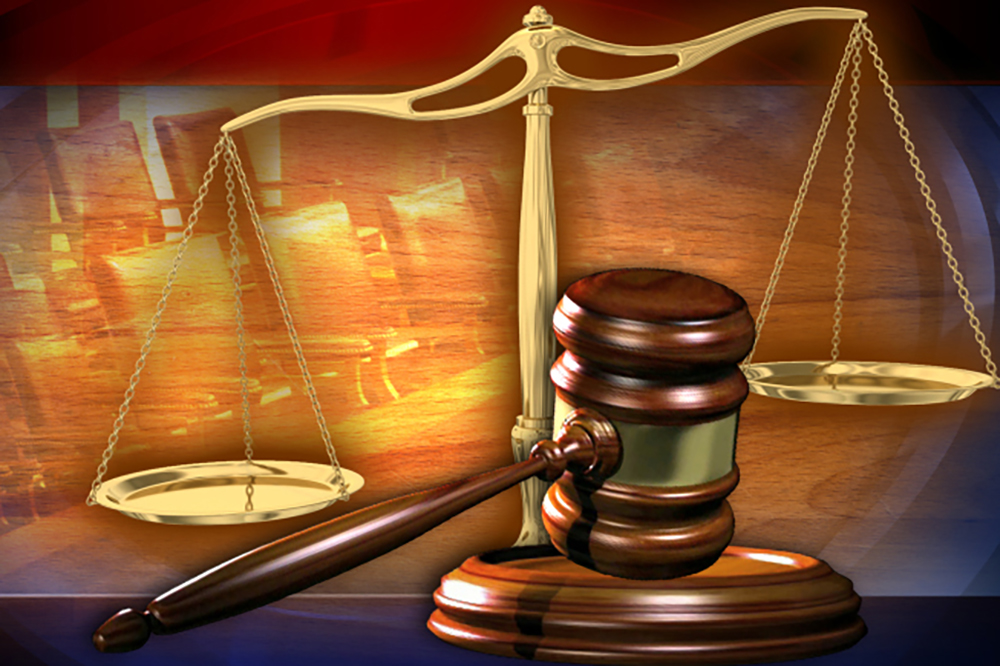 Woman gets 16 stitches, either from a bite or a beer bottle
THE COURT will have to decide whether a woman received approximately 16 stitches above her eye as a result of being hit by a beer bottle, or, as her ex-boyfriend says, being bitten by him in self-defense.
Last Tuesday, June 8, the Kingstown Magistrate's Court (KMC) heard evidence in a trial surrounding an alleged unlawful and malicious wounding incident of March 20.
The alleged victim in the matter is submitting that an argument between her and her boyfriend at Heritage Square ,resulted in him throwing a carib bottle, which wounded her above her eye.
However, the defendant Montano Anthony, in cross examination, noted that at that time, the two had begun to shift away from each other, and he had been dating another girl. On the date in question, he posited that he was moving through the crowd while his lady and her friend were in the front. He submitted that the complainant grabbed his hand and said she wanted to speak to him, and he asked her what about. This was apparently followed by an argument and scuffle. The defendant said he then asked her to let go, and told her that he will listen to anything she has to say.
In letting go, he claimed she instead squeezed his nether regions, and when he felt this, he bit her in the face.
The virtual complainant questioned how she could have done this, and he insisted that she did, and this is why "I struck you."
He was asked whether he didn't say that she had bitten him, to which, Anthony explained that he struck her with his mouth.
In questioning, he also stated that persons aligned with his ex-girlfriend had come looking for him that night.
He clarified that he was admitting that he did the act, but "It's bite I bite her."
When asked if he was saying that he bit her so hard it took 16 or more stitches, he responded in the affirmative.
The case is supposed to continue on June 29, when the defendant may present witnesses.