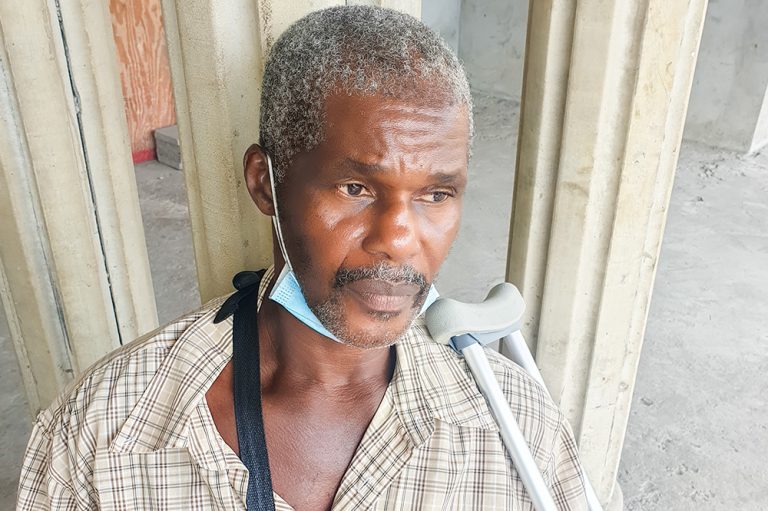 No one charged so far in Cornelius John shooting incident
AS OF THURSDAY June 6, no charges had yet been laid against anyone in the Cornelius John shooting investigation.
However it was noted this week that investigators have asked the parties involved to give caution statements.
Cautioned statements are simply oral or written statements made after caution. They are usually administered by the police, and supposed to alert the maker of the statement to the potential use that may be made of the statement in a subsequent criminal proceeding.
Last week, John's lawyer Kay Bacchus-Baptiste said she was peeved that weeks had passed in the shooting incident and no one had been charged or detained.
On Tuesday April 13, 2021, John, a business man who lives at Diamond, was shot; he said he was also beaten and threatened.
He told reporters at a recent briefing held at the office of his lawyer, that government senator Ashelle Morgan was one of three persons present during the incident but he does not know who shot him.
It is alleged that Assistant Director of Public Prosecutions (ADPP), Karim Nelson, is also a person of interest in the incident. He has taken leave from his job to allow for the investigation to proceed. A third man said to have been at the scene when John was shot, has still yet not been identified.
Speaking on radio this week, Bacchus-Baptiste said it has been confirmed that Morgan is not the holder of a licensed firearm, and on Sunday, the police took measurements at the scene of the shooting.
Last week, Commissioner of police (COP) Colin John, told SEARCHLIGHT that the matter is still under investigation, and the Office of the Director of Public Prosecution (DPP), which is headed by Sejilla McDowald, looked at the file and sent it back to the police for some clarification.
The case is being ventilated on social media and talk radio, and last week, former Prime Minister Sir James Mitchell chimed in on the issue, stressing that he would have fired Morgan if he were in the Prime Minister's shoes.