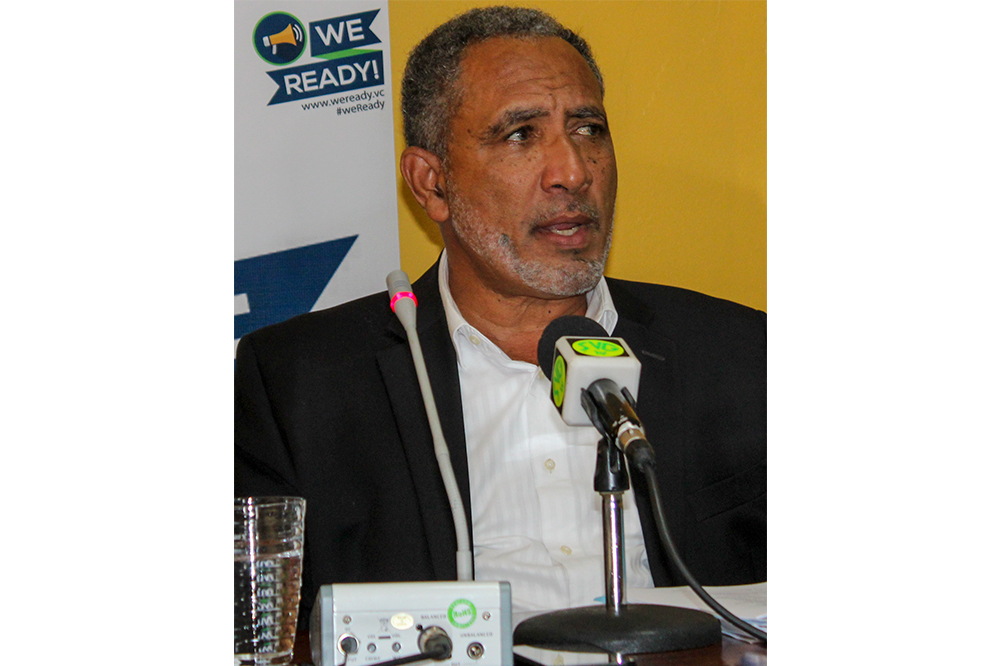 SVG vaccination rate too low – Friday
AS COVID19 cases in St Vincent and the Grenadines seemingly begin to climb, opposition leader, Dr Godwin Friday has publicly expressed his view that the rate of COVID19 vaccination locally is still "far too low".
Friday was speaking at a New Democratic Party (NDP) press conference on Tuesday when he noted that just over six per cent of SVG's population was fully vaccinated.
Meanwhile, other countries such as the United Kingdom and the United States have started to allow their residents to venture out into public spaces, as more than 50 per cent of their citizens have already received the jab.
"I do believe that the vaccination is the safest and the fastest way for us to get back to normalcy. I continue to encourage people to do so, get the information that they need to be able to be comfortable to make that decision for yourself. Nobody making it for you, but that is where we need to go and I trust that more and more people will do so, the sooner the better," the opposition leader said.
According to a release issued by the Health Subcommittee on June 2, 16 new cases were recorded from samples processed on May 31 and June 1, bringing the total number of active cases in SVG to 206.  
More than 20,000 vaccines have been administered to date, with just over 6400 persons being recorded as fully vaccinated.
The opposition leader said on Tuesday that the trend locally of recorded cases shows that more people were being infected on a daily basis now as opposed to last year.
He also opined that it would factually correct to say "the situation with respect to COVID19 in St Vincent and the Grenadines is worse now than it was a year ago".
"We get tired of it because we've been dealing with it for such a long time, but we can't because the virus itself doesn't tire of doing its damage. It continues to create havoc around the world," Friday said.
"…you can't take your eye off of the COVID19 virus…if we think it can't happen, that we can't have an upsurge where the situation gets worse very dramatically, look at what's happening in Trinidad and Tobago, closer to home than in India. Very, very serious escalation in the number of cases, number of illnesses, number of deaths."
The COVID19 situation is also a worry to local health authorities, who have shared observations of citizens abandoning the COVID19 regulations and protocols, as seen through a lack of mask wearing and increased social gatherings.
The finals of the Vincy Premier League (VPL) last Sunday is one example that has caused some concern among officials and the general public as photos from the event circulated on social media showing most people in attendance without facial coverings.
There was also no physical distancing taking place.
The NDP president said that the numbers in SVG continue to be too high and that citizens should not assume that the country is past the worst, as the virus continues to be a serious threat to everyone.
"The situation is not under control so we have to continue to do those things that we have been doing for over a year now to help to protect ourselves from the worst of this terrible pandemic," Friday said.