Posted on
Parents say slain son was 'troublesome'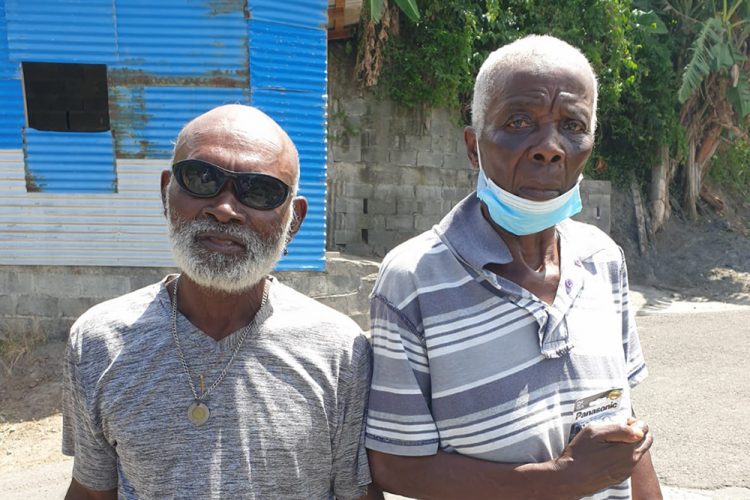 JOHN JACKSON and Eva Williams, the parents of Timroy "Bambi" Williams and Larry "Divi" Williams, both agree that Larry was a troublesome individual who would often threaten his brother and curse his mother.
On Thursday May 27, Larry, 32, a labourer, succumbed to chop wounds which were inflicted the night before on Wednesday May 26 around 11'o clock. It is alleged that he was chopped by his brother Timroy, a 35-year-old bus conductor during a fight.
Both men are from Lauders and the alleged fratricide is marked as the 17th homicide for 2021. Both brothers received chop wounds, but Larry's were fatal.
On Monday, Eva told SEARCHLIGHT that on the night Larry was wounded, he came home at around 11 p.m. and he seemed drunk and high. She said he was an alcoholic who also used cocaine.
"He telling his brother to get out the house," Eva recalled while noting that the brothers shared a small board house situated on the same piece of land where she also has a small board structure of her own.
"Divi fling stone on the house and chop Bambi door, and Bambi come out and Divi start pelt chop after Bambi, chopped him three times," Eva said while noting that after Timroy was wounded, he inflicted chop wounds on Larry in an effort to defend himself.
She said Timroy went to get medical attention for his wounds, but Larry did not.
" All the beg I beg Divi go to the doctor, he ain't go.
"I beg him like dog go to the doctor. Who me ah talk to? Bambi went," Eva said adding that Larry died the following day on the premises.
She said he ate on Thursday and around 1 p.m., went into the garden and she later called to him, but got no answer.
"Me feel a way, no joke, me feel a way but Divi try pelt me down with stone already and curse me, he was real troublesome. Curse a whole set ah bad-word," Eva stressed.
The boys' father said he was not really a father figure to the boys, but he knows that Larry used threatening words to Timroy on a regular basis.
He said Timroy would complain that Larry would usually take his belongings and when he questioned him, he would threaten him.
"I ain't feeling good about it…it sad, but what could I do? You bring kids, you ain't bring them mind," John, a construction worker commented.
Timroy has been charged for manslaughter and is expected to appear in court today.