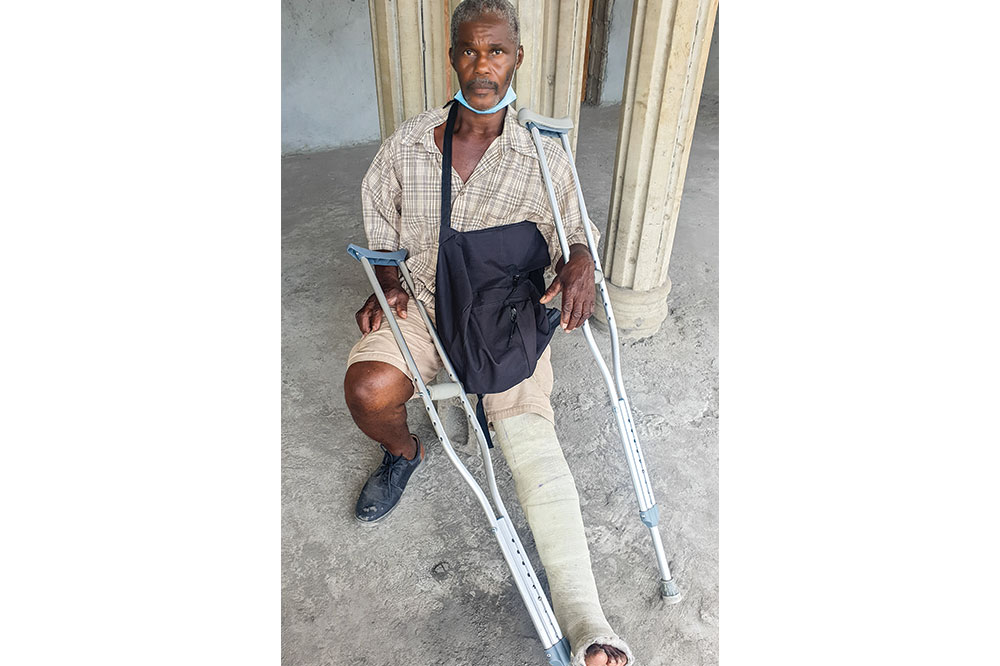 Businessman says he's awaiting justice
A man who was shot at this home on Tuesday April 13 says the incident is now not only about him, but about all Vincentians seeking justice for things that may have happened to them.  
Cornelius John, a businessman of Diamond was shot on Tuesday April 13, 2021 while at his home, and claims that he was also beaten and threatened. 
  He told reporters on Friday May 21 during a news briefing at the office of his lawyer Kay Bacchus-Baptiste that Senator Ashelle Morgan was present during the incident but he does not know who shot him.  
 "Up to today, I haven't heard anything from the police concerning the matter, as if they have arrested anybody or charged anybody.  
 "As a citizen of St. Vincent and the Grenadines, one who born and grow up in St. Vincent and the Grenadines, support the development of St. Vincent and the Grenadines, love the people…I think it is time for some justice to take place," John said on May 21. 
"I am one individual, but there are many others out there who are citizens, love the country and want to live here and live peacefully, and I think it is time that justice should take place," the Diamond resident said.  
"As far as I am concerned. this matter is not about me alone, it is about the citizens of St. Vincent and the Grenadines, law abiding people who want to live in St. Vincent peacefully."  
He said rumours are being circulated that he has taken money to not pursue the incident but this is not the case.  
"If they can do this injustice to me, it would be a practice continuing to other people.  
"I am appealing to the Commissioner of Police that justice can be served…the Christian Council to look to see that justice will be served, the Bar Association, I am appealing to them that they should see that justice is served in St. Vincent and the Grenadines by this case what happen to me and others," John lamented.  
 "It is very hard and rough situation when only a few can reap the good of the land and the majority suffer, we are all human beings.  
"This what they have done to me is evil in the highest office, evil from the highest place…" the brick and baluster maker said.