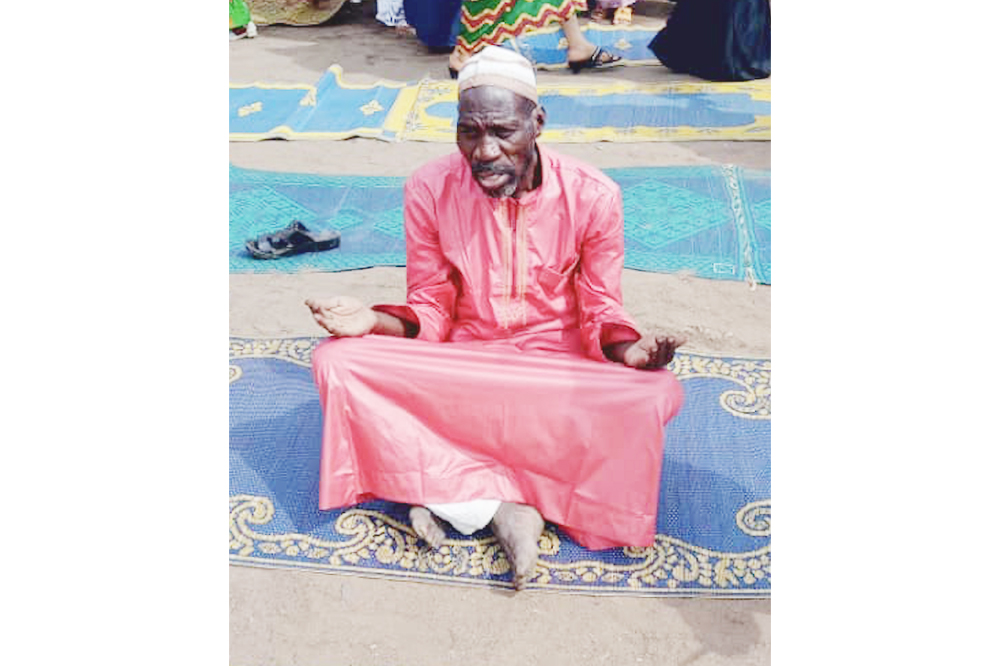 Repatriated Ghanaian, who was stranded for 30 years, doing well
Ghanaian Hassan Kennedy, the African who returned to his native country in June 2019 after being stranded in St. Vincent and the Grenadines (SVG) for over 30 years is said to be doing well.
Grenadian Ayyub Abdullah, Kennedy's long-time friend, told SEARCHLIGHT on Monday that Kennedy is with his family, and his life is slowly getting back to normalcy.
Kennedy, also known as Hassan Ali Hassan, and from Pig Farm, Accra, spent several years at the Mental Health Centre (MHC) at Glen before being taken out of SVG in June 2019.
Abdullah noted that Kennedy now has monthly visits to the mental health clinic and is praying for SVG as he is aware of the multiple challenges the country is facing.
Kennedy's story reads that over 30 years ago he left his homeland aboard a yacht hired, along with two of his friends, as crew.
Hassan is said to have left Accra for Mauritania and after engaging in menial jobs in Mauritania his first port of call for two years, he and two other Ghanaians stowed away on a Caribbean-bound ship.
One of the stories is that the captain of the ship left the men in SVG when he discovered them; another story, this one from Abdullah, who first met Kennedy in 1992, is that there was a dispute between the operators of the yacht and the Ghanaian crew over promised wages and the men were left behind.
Abdullah is of the opinion that Kennedy's situation and experiences in SVG is what led to him being put in prison here, then eventually to the Mental Health Centre. The other two Ghanaians fared better then Kennedy, with one marrying a Vincentian while the other went to Canada with the help of his sister.
The SEARCHLIGHT article of Friday June 14, 2019 that highlighted the plight of the Ghanaian resulted in the African being repatriated. He was basically lost in the system before the publication highlighted his issue.
Back in 2019, Ghana's High Commissioner to SVG Napoleon Abdulai, said Kennedy's plight highlights the need to raise awareness on seeking greener pastures without documents such as passports.
"Every Ghanaian needs to have the National ID to facilitate support from the 55 diplomatic missions Ghana has. Every week one or two Ghanaians land in Havana with the intention of swimming the 90 nautical miles to Florida.
"This is propagated by unscrupulous travel agents who lied to the young men who spent a few thousand dollars buying tickets of Turkish airline. They are stranded and sent home immediately by Cuban Immigration authorities," Ambassador Abdulai had said.
The High Commissioner appealed to people not to buy the misinformation and lies of travel agents.
"You can't get to the US from Cuba by swimming," he said.