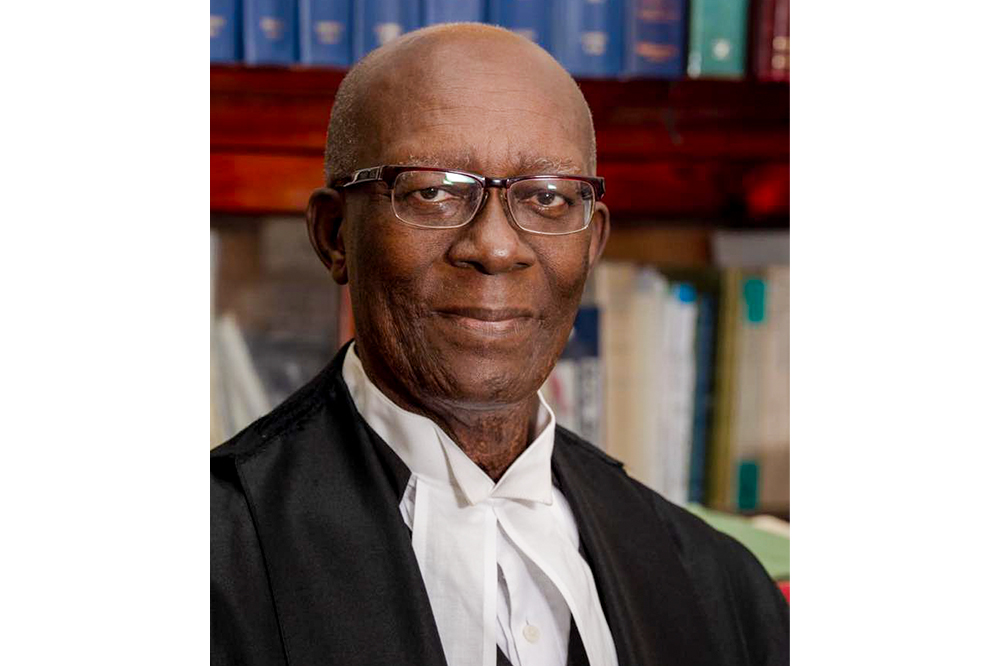 Passing of PR increases CRC death toll
The lamented passing of Mr. Parnel Campbell Q.C, former Chairman of the multi-sectoral Constitutional Review Commission (CRC) which spearheaded the failed constitutional review process of 2003-2009, brings into focus a most disconcerting statistic.
The CRC embarked on its arduous task 18 years ago with a membership of 25, supplemented by a similar number of alternates, under the leadership of distinguished regional jurist Dr Nicholas Liverpool of Dominica with Mr Campbell as his deputy. All but the representatives of the two parliamentary political parties, the ULP (4) and the NDP (2) were drawn from civil society organisations.
By the time that Mr Campbell was laid to rest yesterday, a significant number of those persons had completed their mission on earth and departed for the "great beyond". Mr Campbell became the second head of the organisation to die, following the death of Dr Liverpool in 2015. PR became Chairman when Dr. Liverpool resigned to become Dominica's Head of State just a few months after the inauguration of the CRC.
Looking through the list of late CRC Commissioners, one cannot help but notice significant human resources losses for a small country like ours. We have lost two of our prominent local lawyers, Mr Bertram Commissiong Q.C., who represented the SVG Bar Association on the CRC and former Head of the local Human Rights Association, Nicole Sylvester, an appointee of the opposition NDP on the Commission.
There were other twin losses as well. The original appointee of the Chamber of Industry and Commerce, Mr Jeffrey Providence, resigned and migrated and was replaced by Mr Jerry George. Both have since died. A similar fate befell two stalwarts of the trade union movement, Ms. Alice Mandeville and Mr. Wilberforce Emmanuel. These two were veterans of the Commercial Technical and Allied Workers Union (CTAWU), Ms. Mandeville representing the union on the CRC while Mr. Emmanuel was the alternate representative from the Farmers' organisations.
The governing ULP suffered losses in the persons of three of its alternates, Mr Frank Branch, popular radio personality Glen Jackson, who was tragically murdered in 2006 and much more recently Mr Grantley Williams. Incidentally, Williams' father, Carlton, who was the representative of the Christian Council on the Commission, had died some years before.
Additionally, the CRC's original Research officer, Mr Winfield Williams, himself associated with the ULP also died some years ago making a total of 13 dedicated Vincentians who had sacrificed time and effort to try and bring about constitutional advancement for our country to have succumbed to Father Time. We must honour the memory of these Vincentians who spent countless hours in the service of our country.
Renwick Rose