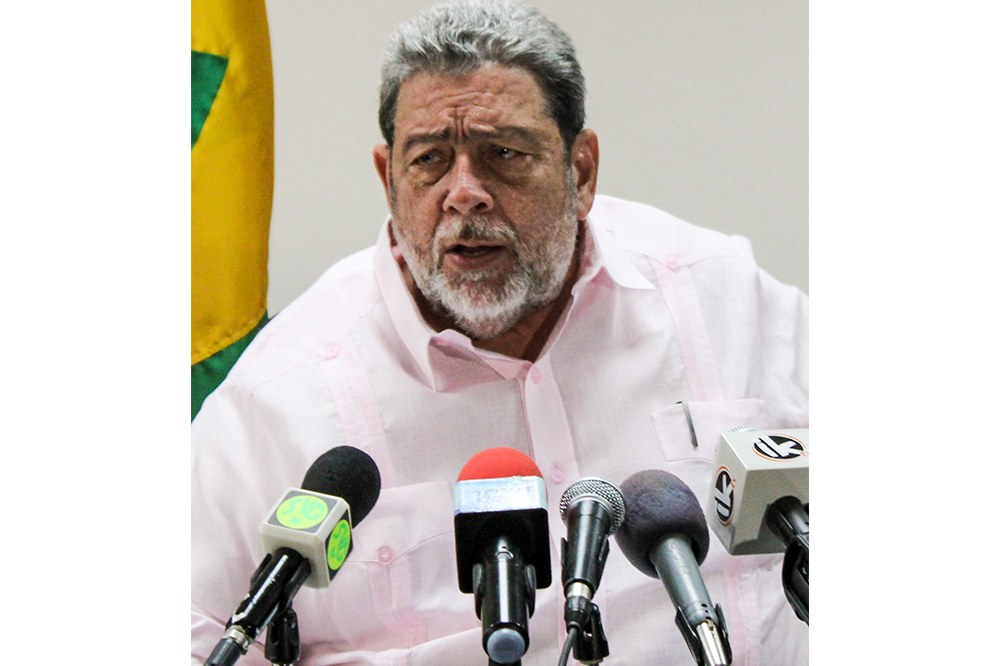 Over 400 still interested in leaving SVG temporarily
Today, Friday May 7 is the deadline given by the government for evacuees to say if they want to temporarily relocate to a sister territory of the Organisation of Eastern Caribbean States (OECS).
The sub-regional countries and territories which are either full or associate members of the grouping, extended the offer to St Vincent and the Grenadines (SVG) in the wake of the eruption of the Soufriere volcano.
On NBC's Eyeing La Soufrière programme Tuesday, Prime Minister Dr. Ralph Gonsalves, said figures he received the previous day, show that a total of 403 persons from the volcano red and orange zones had expressed an interest in taking up the offer to leave SVG for a few months.
Giving a breakdown, he said 113 people want to travel to Antigua/Barbuda; 72 expressed a desire to go to St Kitts/Nevis; 65 want to the BVI; 40 list an interest in going to Dominica; 39 desire to go to St Lucia and 26 to Grenada.
Additionally, 27 people want to go to Barbados. However, Gonsalves pointed out that while that country is not part of the programme government will facilitate some help is required.
"If you're going over there to stay with your family and … you making your own arrangement and you want to get a letter from us to say that you are in fact from the red zone or the orange zone evacuating, the Ministry of Foreign Affairs will give you such a letter so that you can get your child enrolled in school for the period of time and so on and so forth, "he said.
Saba has also offered to provide temporary shelter and six persons who have family there have said they want to take up the offer.
Gonsalves said there are a few people who had initially expressed interest in leaving but have since changed their minds.