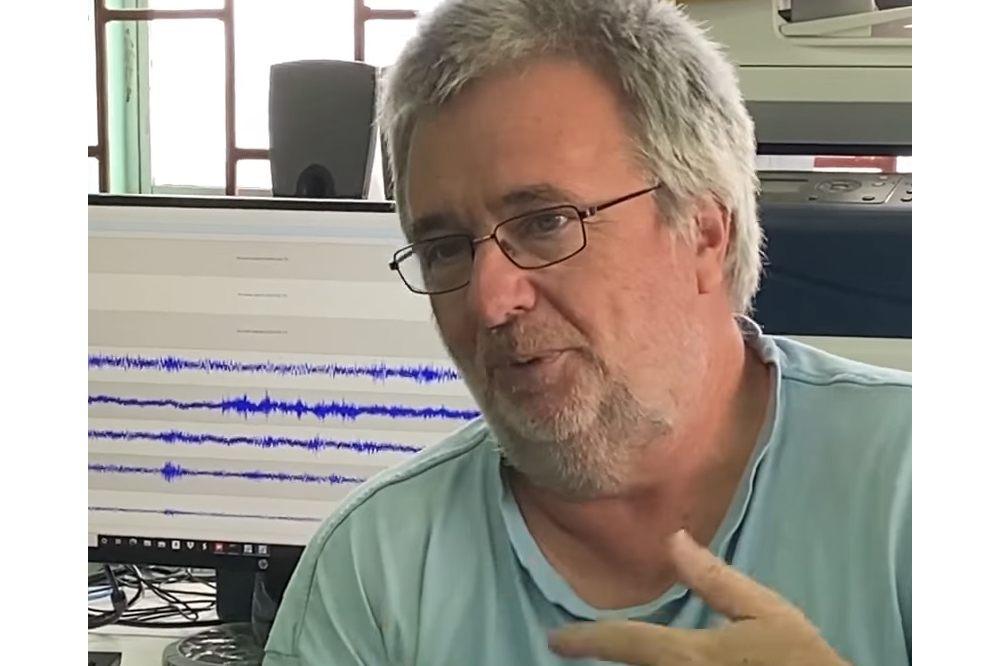 Only traces of gold in Soufriere ash
If traces of gold are found in La Soufrière's volcanic ash it would be extremely minute amounts, that is, five or six parts per billion, and certainly it is not present in commercial quantities.  
 This topic has been of interest to the public since an article was published examining the matter earlier this week.
 
Subsequent to the publication of that article, a Facebook user posed a question about the truthfulness of the claim that gold is present in the ash during VC3's Round Table Talk (RTT) episode on Wednesday, May 5.  
Volcano seismologist and lead scientist on the ground monitoring La Soufrière volcano, Roderick Stewart, cleared the air. 
 He contemplated that the story came out of measurements taken by United Nations personnel, "who actually brought some analysis equipment with them to try and analyze the ash, and in a couple of their samples they found basically trace amounts of gold," he said. 
"… and the values of this I think were five or six parts per billion; so it's very, very small," he explained.  
 Stewart further clarified that "there are traces of gold everywhere. There are traces of gold in seawater. I think the average concentration of gold in the earth's crust is around five parts per billion, so the ash here is no different from any rock." 
 Additionally, because it's done by portable equipment, the analysis not very accurate. 
"…There may be traces of gold but it's certainly not in commercial quantities," Stewart also noted.  
 "I think the only way you could make money out of this gold is to propagate the rumor and then establish a store selling gold pans and gold sluices. That's the person that would make money out of any gold rush, not actually looking for the gold," he concluded.  
 The host joked that there would be no 'gold rush' then, to which both the volcano seismologist and volcanologist Professor Richard Robertson, also a guest on the show, affirmed that there would be none.