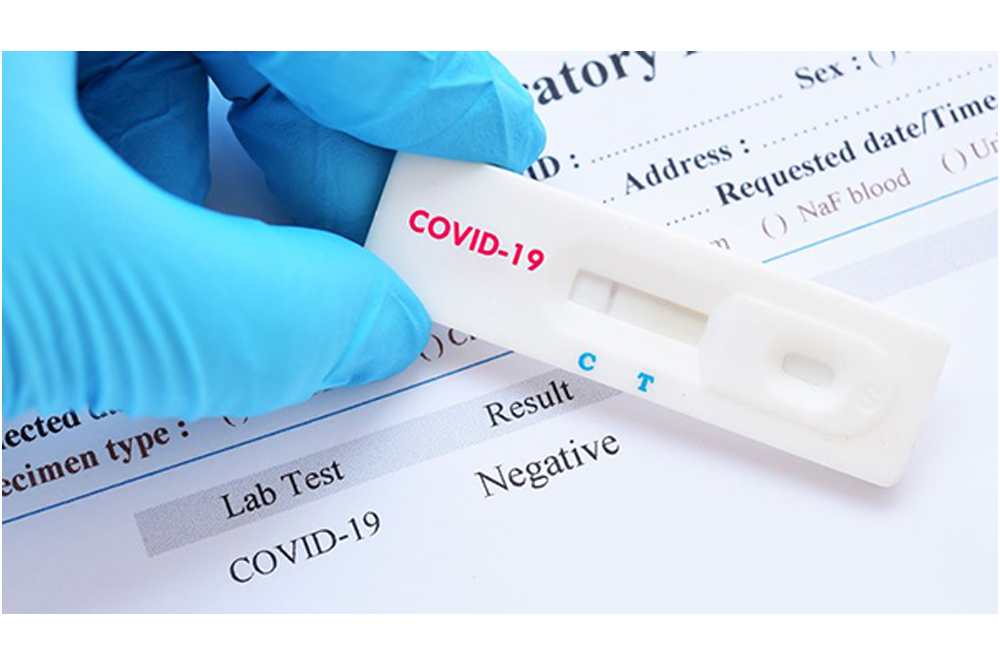 Strict Covid-19 protocols in place at shelters
ACCESS TO at least two shelters has been restricted as a direct consequence of the increasing number of COVID19 cases in these emergency evacuation centres.
Despite the presence of the virus in these facilities, persons are still resisting local authorities who have been consistently urging evacuees, shelter workers and volunteers to test for the virus.
Dr Simone Keizer- Beache, the chief medical officer, announced yesterday that there were now 32 recorded COVID19 cases across shelters in St Vincent, with the most recent 16 cases being recorded from tests done on April 30.
These 16 cases consisted of 14 cases from two government shelters and two cases from a private shelter.
Just three days prior to these cases being recorded, only 11 COVID19 cases were recorded from shelters.
"We really are trying to impress upon everyone the importance of testing," Keizer-Beache said on NBC radio yesterday, as she noted that the protocol for shelter management suggests that random testing be done on a regular basis so as to facilitate early detection of the virus.
"…That's how we have been able control COVID in St Vincent, by early detection and early containment, but we have been getting a lot resistance and persons have refused to be tested; so now we are in a situation where somebody turns up with symptoms and then you realise that person is positive and then you have to go and check persons, and you're finding these clusters in the shelters," the chief medical officer explained.
Shelters with confirmed COVID19 cases are in the Stubbs and Biabou areas.
Keizer-Beache said access to the affected shelters have been restricted, meaning that no one is allowed to leave or visit these facilities.
This was done to help contain the virus.
She added that authorities have instituted areas of quarantine, and isolation and testing is taking place in a 5-day cycle to detect new positives.
Prime Minister Dr Ralph Gonsalves also joined with Keizer-Beache yesterday to urge persons to get tested for COVID19.
"Please, I'm begging you. I'm pleading with you, don't listen to a lot of foolish talk about not taking the test and not taking the vaccine," he said on radio, adding that he has been tested for COVID19 a total of 16 times since last September, both in St Vincent and the United States.
He also mentioned that he was fully vaccinated from the virus, having received two doses of the Russian Sputnik V vaccine.
Gonsalves said that if the country is to return to normalcy and the economy is to see an uptick in activity, then it is important for Vincentians to test and be vaccinated.
The Prime Minister also warned of the dangers of not testing, noting that an asymptomatic person could infect close relatives and friends, which could result in dire consequences.
He also cautioned against Long COVID, which also has adverse and long-term side effects for persons who experience it.
"I am urging, we have enough problems so that we don't inflict more on ourselves…let us be responsible," Gonsalves said.
As of May 2, there were 140 active cases in St Vincent and the Grenadines. Since March 2020, a total of 1882 cases were recorded in SVG.