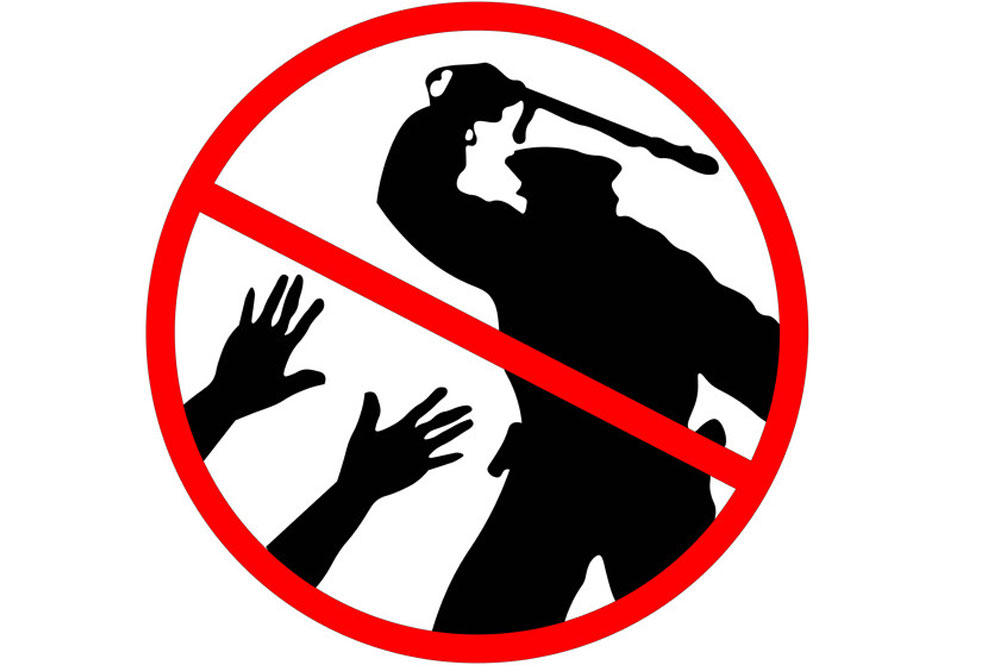 Police brutality on Union island is out of control – Whyte
UNION ISLAND resident, Abdon Whyte, a teacher and social activist, said that police brutality on the Grenadine island is out of control, but said that he was not inciting violence in a letter he published on April 23 this year.
In the letter, Whyte highlighted several incidents of what he considered police brutality on the Southern Grenadine island and referenced the 1979 uprising on the island which was led by Lennox "Bumba" Charles.
He wrote: "the people of Union Island have survived under difficult situations and we continue to do so. There was a volcanic eruption in 1979 and 2021, I don't need to remind you of what took place here on Union Island in 1979.
"You can't resort to just beating people," Whyte commented to SEARCHLIGHT on Monday as he alleged that Rapid Response Unit (RRU) officers, also referred to as "Black Squad" are infringing on the rights of citizens by hitting them.
"Them man just beating man, hitting man, slapping man" Whyte alleged, adding that his observations spurred the letter.
"Remember Bumba Charles move back home again so you never know," Whyte said while disclaiming any intention to incite violence.
"I can't be inciting violence when I never tell somebody to pick up something and lash people. All I am simply saying is police brutality need to stop," Whyte stressed.
He claimed that iit is the police who are inciting violence by illegally hitting grown adults suspected of minor infractions.
"At one point they will hit the wrong persons and people might react," Whyte commented, adding that it is a small community and the reports of police brutality are numerous.
He spoke specifically of a recording in January this year showing Janetta Mills, an elderly woman with mental health challenges, being slapped by a police officer. Back then, the Police Public Relations and Complaints department said they had received the video and the matter was under investigation.
Whyte claimed that incidents of this nature happen regularly on the island and noted that while George Floyd's death in the United States saw expressions of outrage from many around the world, including the Vincentian population, there seems to be no outrage of what takes place on his island.
"There was once a time in our country when police brutality was the norm. Although not totally eradicated from the Royal St. Vincent and the Grenadines Police Force (RSVGPF),
we heard about and saw less incidences of it. "You got the feeling that the force was heading in the right direction. That's what I thought! There is, however, it seems, still a section of the RSVGPF that still believes in beating grown men and women whom they took a sworn oath to protect."
He said that Union Island is a small community where currently, unemployment exceeds the national averages.
"Our high dependence on tourism has left many people unemployed and frustrated. I have been hungry and frustrated before and I know what that can do to good, right-thinking people. What we don't need added to this equation is police officers coming to the island, disrespecting, threatening, assaulting, humiliating and having total disregard for our legal and human rights."
He expresses the view that police- community relationship is at an all-time low on the island and that police officers, "sit on the wharf every day, searching people's personal belongings after a five-hour trip from the mainland.
"Union Island is the only place in the state of SVG where you disembark a passenger ferry and the police line you up to have your bags searched," Whyte pointed out.
He said also that recently a man was beaten at the Union Island police station for more than 10 minutes and the station is on a busy street.
"To compound the situation I attempted to visit the young man the following day and to take food for him, when he shouted from his cell that he was bleeding from his mouth and ear but was denied medical attention. A corporal denied knowledge of any beating of the prisoner but denied access to anyone who wanted to visit him and ignored his cries for medical attention," Whyte said.
He said the man was later transferred to the mainland having spent almost 72 hours in police custody without a charge and was released only after a lawyer was sent to assist him.
Commissioner of Police (COP) Collin John said on Monday that from time to time, persons on the island make reports about criminal elements and the police will use legal means to deal with situations.
He said he is aware of complaints made about police brutality in the past and all reports are investigated.