Posted on
Persons hosting evacuees under pressure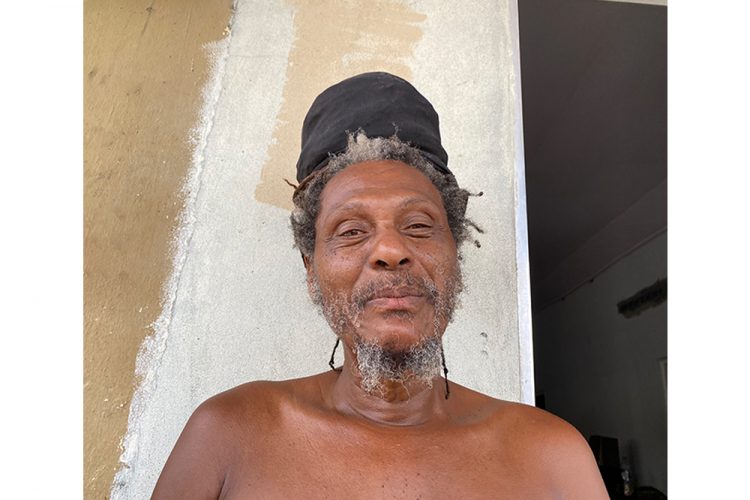 PEOPLE HOSTING evacuees in their home are under the pressure of an increased household, but the state is drawing a line when it comes to paying water and electricity bills.
One of the persons having an added burden on his resources after taking in three evacuees from North Leeward, is a resident of Kingstown commonly known as 'Earthquake'.
"…It's just due to the goodness of who I am as a rasta man, and I know these 'souljas' there…" 'Earthquake' explained at his house last Wednesday.
In illuminating about his current stresses, he revealed, "…you have people around right? That's more water being used, that's more light being used, internet always on, you understand? So that's more bills wey keep rising up based on my standard."
He usually sells fragrance oils, but opined, "… it's like nothing ain really going on in the country. I ain hustling, a lot of people ain working."
'Earthquake' commented that most people from the red zone are farmers, "…a lot of their crops got devastated, their animals and everything got devastated. A lot of the animals and ting dead off, it's a lotta ting." They're not working, and the burden is falling on the owners of the homes, he said.
"…To me it real difficult becah I does have to contact outside people for assistance, my people and dem, in order for me to pay VINLEC (St Vincent Electricity Services Ltd), Internet, water, which shouldn't really be," he said.
"…Why that little pittance coming in, that pittance should been able now for we to buy a little ting concerning we household and ting," the father of one daughter said.
He added: "I find that we getting a lotta pledge and a lot of contribution or donation and ting coming into the country, towards the Government; and I believe now that the crisis that we is under, the Government should give we the people an ease up, a big ease up concerning electricity, concerning water, and evenself FLOW, FLOW and Digicel, they need to give us a big ease up too".
The St Vincent Electricity Services Ltd has announced the suspension of bills for those in the evacuated zones for the time being.
"…I find is real unfair becah if you wah give them people them out there (in the red zone) an ease up, and you don't wanna give the people and dem who hosting a lotta the evacuees them an ease up, to me that's real hypocritical," the Kingstown resident said.
The National Emergency Management Organization( NEMO) through the Ministry of National Mobilisation is charged with providing food packages to those evacuees not in shelters, and evacuees are being asked to register for such.
However, 'Earthquake' claims, "…What they telling me is that, I is the owner for the house you know, I ain supposed to get nuttin you know. It's only the people and dem who staying by me, supposed to be getting ting, not the owner for the house."
'Earthquake' said he feels it is too late for the evacuees in his home to go to a shelter. Speaking on NBC radio on Tuesday, April 27, Prime Minister Dr Ralph Gonsalves said: "there are persons who have called my office, and they have also called NEMO, because they have people in them who they…volunteered to take, friends or family or even strangers that they are asking if Government would pay the electricity and water bill.
"No. You have to be reasonable. There's not money for that sort of a thing".
He added that: "already nobody is going to cut you off…".
Prior to the April 9 explosive eruptions of La Soufrière, with a view to softening the economic blow caused by Covid-19, the electricity company had announced a moratorium on disconnections for all its consumers: residential, commercial and industrial, for the period March 1 to May 31. The Central Water and Sewerage Authority( CWSA), also announced a moratorium on disconnections between March 15 to June 30, but this did not extend to industrial or commercial customers.
"I don't know how much more the light bill is, or how much more the water bill is, but there has to be a sense of reasonableness on what are some of the demands which are being made," Gonsalves stated.