Posted on
'Drop all of the political foolishness' – PM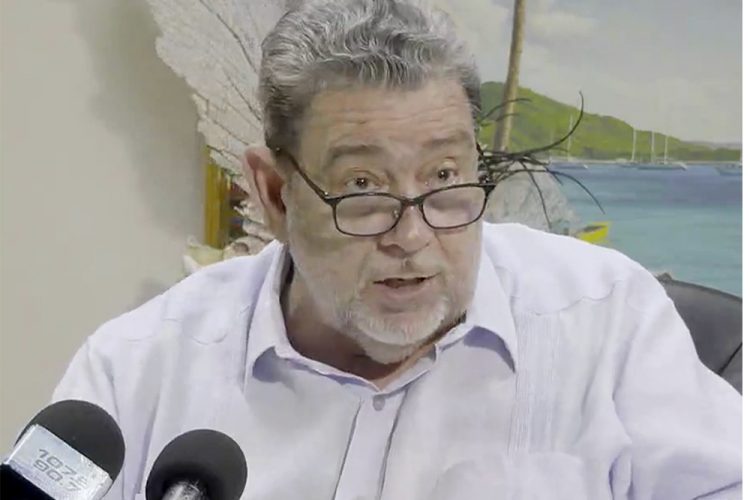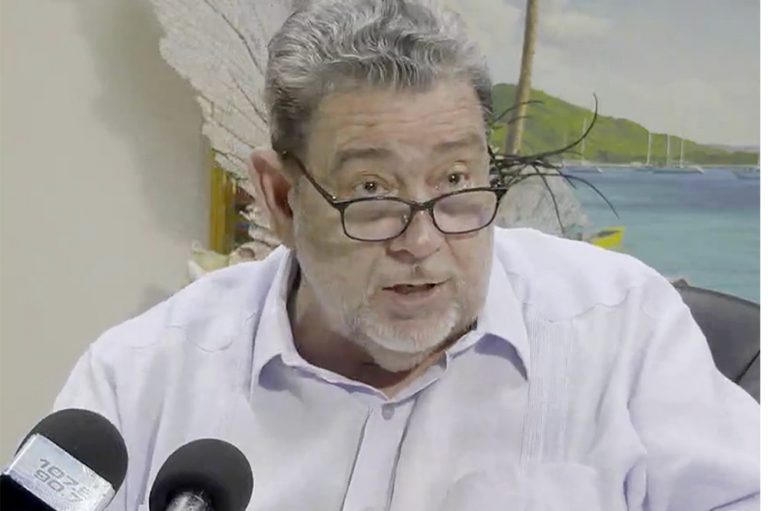 PRIME MINISTER Dr Ralph Gonsalves has declared it to be "the height of irresponsibility" for anyone who claims that there is political discrimination in the distribution of relief supplies without providing "one scintilla of evidence".
Gonsalves was speaking on NBC radio on Friday, April 30 when he addressed claims of partisan consideration for aid being distributed to displaced persons as a result of La Soufriere's explosive eruptions.
"There are volunteers who are doing things, and they are doing a good job – that somebody, your neighbour may get something and you don't get and you also had called NEMO. It doesn't mean that there is anything perverse. "All it means is that there has been an error of omission/ It's not an easy thing to provide supplies to 2500 families, 2500 households, spread across the yellow zone and the green zone with the evacuees," he said.
The prime minister called on persons to "drop a lot of the political foolishness, a lot of the vanity, plenty of the hearsay and gossip" and not speak or act in a manner to undermine social solidarity Opposition leader, Dr Godwin Friday said last week at a New Democratic Party (NDP) press conference that he has heard reports of political partisanship being used to distribute aid.
"That is to say, persons who are now known to be NDP supporters; the complaint is that they have been overlooked or delayed in getting assistance, while ULP (Unity Labour Party) supporters have received aid," Friday said last Wednesday.
He called for steps to be taken to investigate these reports and where they are found to have basis, be addressed with urgency to remove the persons causing the problem from the position so they could no longer do so.
PM Gonsalves, while speaking on radio two days later, said leaders and influential personalities should not be making mention of political victimisation or anything untoward as it relates to the distribution of relief, unless they have the evidence to prove it.
He also said that once they do have evidence, they should inform him or Michelle Forbes, the director of the National Emergency Management Organisation (NEMO).
"I speak firmly on that because I value highly social solidarity, especially at a time like this. Unless we keep our social solidarity, whatever our political differences, we are not going to successfully address all the humanitarian issues we have to address and certainly, we will not be successful in our reconstruction efforts," the prime minister said.