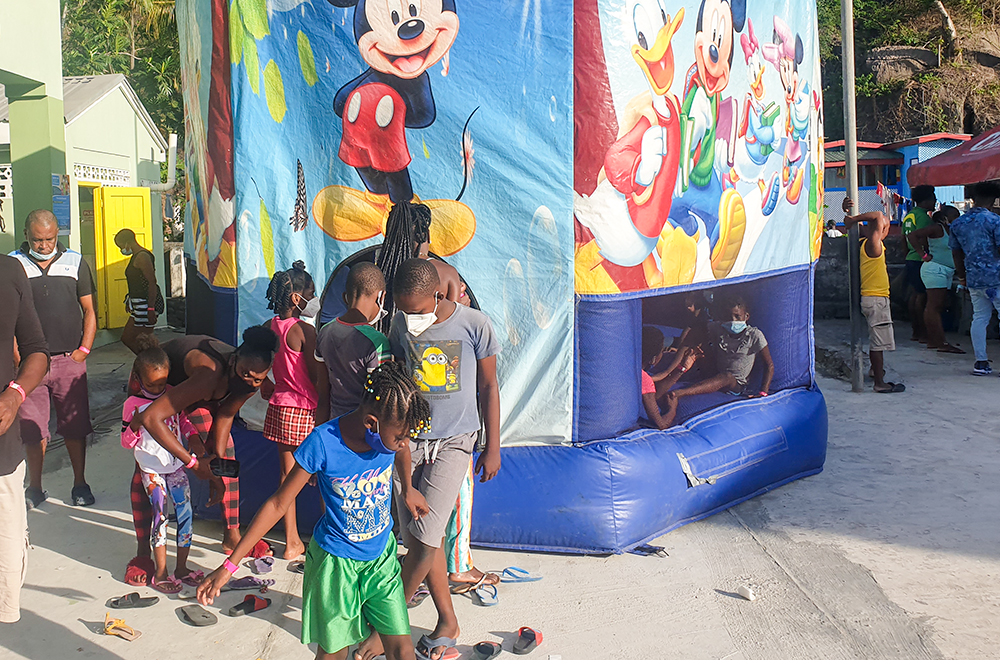 Calliaqua shelter hosts May Day fair
EVACUEES LIVING AT the Calliaqua Anglican School emergency shelter, were on Saturday, May Day, treated to a fair.
The event, organized by the management at the shelter and pulled off by the kitchen staff, saw the evacuees engaged in several games including bingo and bowling.
There was also a bar, a bouncing castle, disc jockey music, steel pan music, dips, a punchboard and a sweet stall.
One of the organizers Chevonne Stewart, said they decided to do the May Day event to help lift the spirits of the persons who had to evacuate from their homes because of the eruption of the Soufriere volcano.
Coreas Hazells, Flair, Mustique Company, National Lotteries Authority, Janelle Lewis, Laverne Velox, Teddy James, Gene Audain (donated bouncing castle) and Chill Spot, are some of the persons and businesses who contributed to made the fair possible.