Posted on
UWI-SRC needs more funding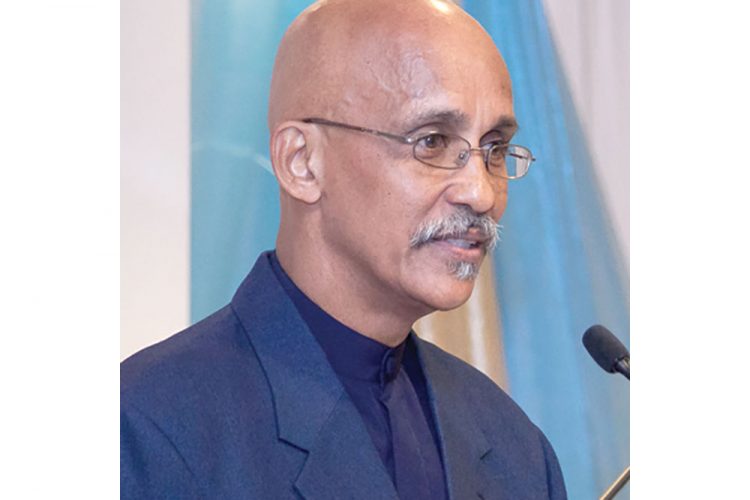 The University of the West Indies Seismic Research Centre (UWI-SRC) needs more funding. 
The UWI-SRC team predicted the eruption of La Soufriere volcano and as a result Prime Minister Dr Ralph Gonsalves was able to issue an evacuation order one day before the volcano began erupting explosively.  
"You need to make sure that agencies like the one I work for, that we have the resources to do what we do," Professor Richard Robertson of the UWI-SRC commented from the patio of the Belmont Volcano Observatory in North Leeward on Saturday, April 24. 
Robertson said he has become the face of UWI-SRC in St Vincent and the Grenadines (SVG) "for whatever reason" but his team is made up of many persons and journalists need to investigate what kind of resources they have.  
"Figure it out. See how this little agency that hardly has any money doing what it's doing," Robertson said while describing the work that the UWI-SRC does with the little they have as "amazing".  
He said what happens is that governments and agencies give verbal support to the agency, "but often there is a shortfall."  
"Generally when something is happening you have the resources you need…there is no problem with resources.  
"We have a lot of support from NEMO, we have a lot of support to do what we're doing. My point is that when it falls off, and it often does, when it falls off when nothing is happening, because we don't see the need for agencies like this unless something is happening," Robertson pointed out He said the mindset to support UWI-SRC only when something like the volcanic eruption of La Soufriere is happening is a bad thing.  
"It should be that we see the need for the agency like this all the time because we have seen what it can do.
 
"And you can look back in history, look back on when things like this has happened before, in any place in the world.
Look at how we have operated and look at how others have operated and you should feel proud. St Vincent should feel proud about what we have done and therefore we should invest in the agency," the lead scientist and volcanologist said.  
 
He noted that he is no longer head of the UWI-SRC so he can now speak on the issues.  
Robertson was replaced as Director of the UWI-SRC by Dr Erouscilla Joseph in November 2019 after completing his second tour as Director. He is now focused on research. 
"The world and the region should learn that you need to support Seismic. It is needed. It is necessary whether you have volcanoes erupting or not.  
"You have earthquakes, you have problems, but we not serious about that. We as a people in the region….
"We have never had the resources we need. That is a fact and therefore we have learnt to survive with very little by looking for projects, by making collaborations.  
"This operation here, you see three of us but unfortunately the face has become mine for whatever reason, it is not me alone, there is a ton load of people. People at Seismic, Montserrat and people outside.  
"Because of the fact that we don't have any resources we have learnt to survive with very little and what that does is that tells the governments, if you can survive with 10,000, so that means that is all you need, so it is kind of a negative ; thing that when you [are] so efficient and surviving with so little, it means that you get very little."
 
He said when one compares UWI-SRC's resources to other agencies that do the same work in the region and internationally, "you would be amazed at what we do versus what we have in terms of funding. It is extremely insufficient."  
He however noted that at this point, "we good" as governments are paying more attention but they need to get out of the habit of supporting UWI-SRC verbally when things are quiet and only come to life, "when you come down to the actual real thing."