Posted on
Gov't to purchase 50,000 more Sputnik V vaccines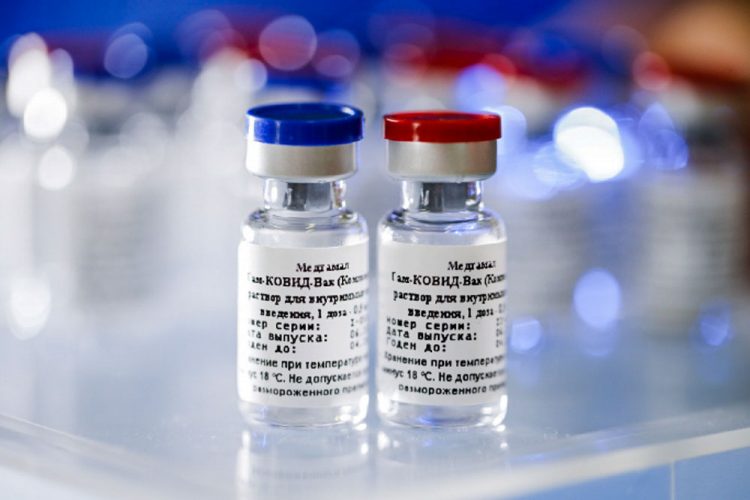 A heightened interest among Vincentians for the Sputnik V Russian COVID19 vaccine will result in the purchase of 50,000 vaccines by local authorities.
Prime Minister Dr Ralph Gonsalves said this week that his government has received a draft contract for the purchase of the vaccines from Russia, which include both the first and second dose.
"We are at the stage now, we are on the verge of getting the 50,000 treatments for Sputnik…," Gonsalves said on NBC radio on Tuesday morning.
He explained that "there is just something I have to clarify with the contract. I had a meeting with the CMO (Dr Simone Keizer-Beache) on Sunday and she has sent off that request for clarification on something, not about the vaccine itself, about the contractual terms and while she has done that, the AG's (Attorney General's) chambers will be looking at the document".
The prime minister said he was advised by Keizer-Beache that "lots of people" have expressed that they would take the Sputnik V vaccine – the same one used to inoculate several high-ranking officials, including the chief medical officer, the medical officer of health, Roger Duncan and the prime minister.
This heightened interest in Sputnik V follows concerns expressed about the AstraZeneca vaccine and reports of blood clots in some persons who received that particular brand of the jab.
But Gonsalves assures that "all the scientific reports would tell you with crystal clarity, that any risk involved with AstraZeneca are minimal and the benefits are huge".
"Any of these vaccines, they reduce markedly transmission, they reduce the possibility very significantly of you getting seriously ill and most certainly reduce the prospects of you dying with COVID," he said as he urged people to take the COVID19 vaccine.
St Vincent and the Grenadines received 24,000 doses of Oxford AstraZeneca vaccines through the COVAX facility on April 7. The country is expected to receive additional doses from the facility in the near future.
Dominica also donated 5000 doses of the Covishield (Indian) AstraZeneca vaccine to SVG in February, which was used to kickstart the vaccination campaign locally.
SVG has also received a donation of Sputnik V vaccines at the end of March to fully inoculate approximately 700 Vincentians.
AstraZeneca has been the dominant brand used to vaccinate persons locally but these vaccines are set to expire between May 27 and May 31.
Gonsalves said again on Tuesday that he will donate these vaccines to Caribbean countries who show an interest in receiving them. He also reported that at least one country has expressed interest in receiving some of them.
To date approximately 14,000 people have received at least one dose of a COVID19 vaccine in St Vincent, roughly 14 per cent of the total population.