Posted on
Court rules against IWitness News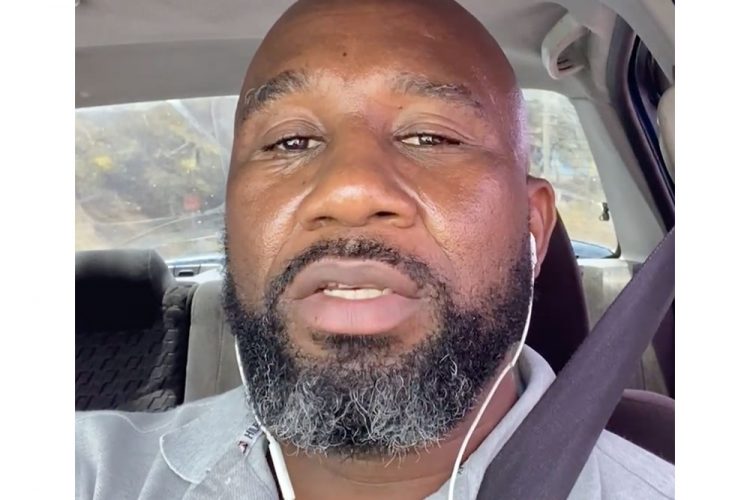 Journalist Kenton Chance and his media outlet 'IWitness News' took a legal blow this week, after the court ruled that he defamed a man.  
However, Chance's lawyer Jomo Thomas, indicates that they intend to appeal the decision. 
This court matter stems from a claim filed by one Adrian DaSilva. DaSilva had previously been the alleged victim in a case which charged the mother of his child, Sherika Chandler, with wounding him in the area of his groin, with a piece of mirror.
Chandler appeared at the Kingstown Magistrate's Court (KMC) on July 16, 2018, where she initially entered a guilty plea, but the court vacated this, and changed it to a "Not Guilty" plea. This was apparently after Chandler explained that what had happened had been as a result of an accident.  
Chance was present for this case, and "IWitness News" subsequently published a detailed article. On two points of this publication, DaSilva, represented by counsel Duane Daniel, posited that he had been libeled (written defamation). 
Two witnesses were called by Thomas, namely, Chance himself, and journalist Ashford Peters, who was also present at the KMC on that date. 
Daniel called DaSilva and Chandler to the stand.   
After hearing these witnesses on an earlier date, Magistrate Zoila Ellis-Browne at the Calliaqua Magistrate's Court this Wednesday, April 28, held that Chance had libeled DaSilva and awarded DaSilva damages of $7,500 on each of the two claims for defamation.
Chance's counsel, in speaking with SEARCHLIGHT on Wednesday, indicated, "essentially, (the magistrate) said that she believed the testimony of the woman, and that Mr Chance's defense of qualified privilege, she rejected that defense and on those two grounds, having believed the evidence of the female, she ruled against him." 
In explaining the defence of qualified privilege, the lawyer noted that "there are about 10 or 11 grounds that the court looks at: did the journalist act with malice, did he seek to verify, the gravity of the claim he's making…" 
 "…The court does an analysis of all of those and makes a conclusion," he said.  
"…Our argument though was that apart from qualified privilege, was that it was the truth and that there was fair comment.
The judge didn't attempt to assist any of those in our respectful view, and we intend to appeal," Thomas submitted. 
 On the question of the effect this ruling will have on the media in general, in terms of limiting them, the counsel replied, "it shouldn't if journalists know their job and do their jobs." 
He commented that this particular case had a chilling effect. The counsel opined, "…there was no dispute about the facts, so to the extent that a court would find even when you accurately relate the facts from a court after a guilty plea that you are in jeopardy of being sued for libel, it means that the journalists might have to be a little bit more circumspect, but a journalist who understands his or her role really should not be concerned about that."
 DaSilva's lawyer Duane Daniel told SEARCHLIGHT on Thursday that both sides were given an opportunity to call witnesses and adduce evidence, that the court granted several adjournments to the defendants to 'put their house in order', and the matter was heard.
 Daniel stated further that the court invited both sides to present written submissions to apply the law to the evidence as presented in court.
 "The court reserved its decision to consider the written submissions which is a common practice of the court, and the learned magistrate as the arbiter of the facts and the law delivered her decision in favour of Mr Da Silva."
 Daniel stated: "the defendant if dissatisfied is free to appeal as is his right. There is, and continues to be freedom of the press, but no freedom is absolute. Even our very own freedom to walk in civil society is circumscribed by the law, and if we contravene the law, we may be called upon to pay the penalty accordingly. The press is not exempt, the law of defamation confines the press."