Posted on
More than 600 non-nationals flee Soufriere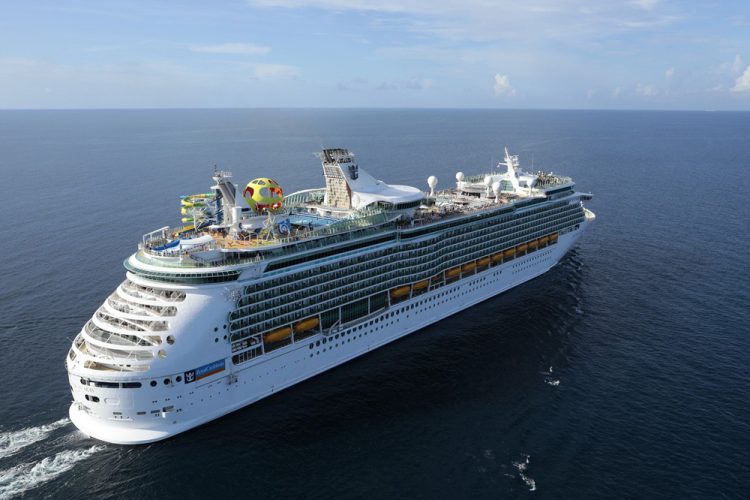 WHILE VINCENTIANS are by and large not too keen at this time to take up the offer to temporarily relocate to sister OECS nations and territories, preferring to stay at home; more than 600 non-nationals have decided to flee St Vincent from the erupting La Soufriere.
In fact between April 9 and April 22, a total of 645 holders of foreign passports left by sea, the largest number of them on board Royal Caribbean Cruise liner Celebrity Reflection on Saturday April 17 bound for St Maarten.
That vessel was made available by the United States Government with the understanding that those who chose to use the opportunity to leave would be responsible for making onward connections from St Maarten. Of the total number of persons who left SVG over the past two weeks, 203 were holders of US passports; 78 were holders of United Kingdom passports; and 47 carried Canadian passports.
Other persons holding international passports who left during the period are from Italy, France, Switzerland , Germany, Ireland , Denmark , South Africa, Austria, as well as Greece, the Netherlands, Portugal, Spain, Israel, Bulgaria, Chile, Sweden, Lithuania, the Czech Republic ,Belarus, Argentina, Belgium, Estonia, Indonesia, Iraq, Malta, Norway, Sri Lanka, Thailand, Romania, Poland, Mexico and Venezuela. In the region, the majority of persons who left SVG since the volcano started to erupt are holders of Trinidad and Tobago, and St Lucia passports, 46 persons each; followed by 24 holders of Grenada passports. Jamaicans, Barbadians and Bermudians also used the opportunity provided by vessels coming to SVG bringing relief supplies to return home.
While nationals of other countries have fled the eruption, Vincentians living in the affected red zone have not been lining up to take up temporary residence in OECS countries and territories.
Prime Minister Dr. Ralph Gonsalves, said on radio last Friday that of 1017 people who indicated a willingness to leave, fewer than half are from the designated orange and red zones; of this number 48 are non-nationals.
He said a list he received the previous day showed that 230 people are from the red zone and 159 from the orange zone, describing that number as "a trickle and not a flood".
The countries and territories which have offered to take Vincentians who wish to relocate temporarily are St Kitts/Nevis; Antigua/Barbuda; Dominica; Grenada; St Lucia; Anguilla and the British Virgin Islands.
Gonsalves pointed out that whereas some governments had initially said that persons relocating must first have taken the COVID19 vaccine, "what basically they are saying now is they want you to be tested with the PCR and then you will be quarantined."
There is no decision as yet whether or when any of those who qualify to take up the temporary accommodation offered, will be leaving.