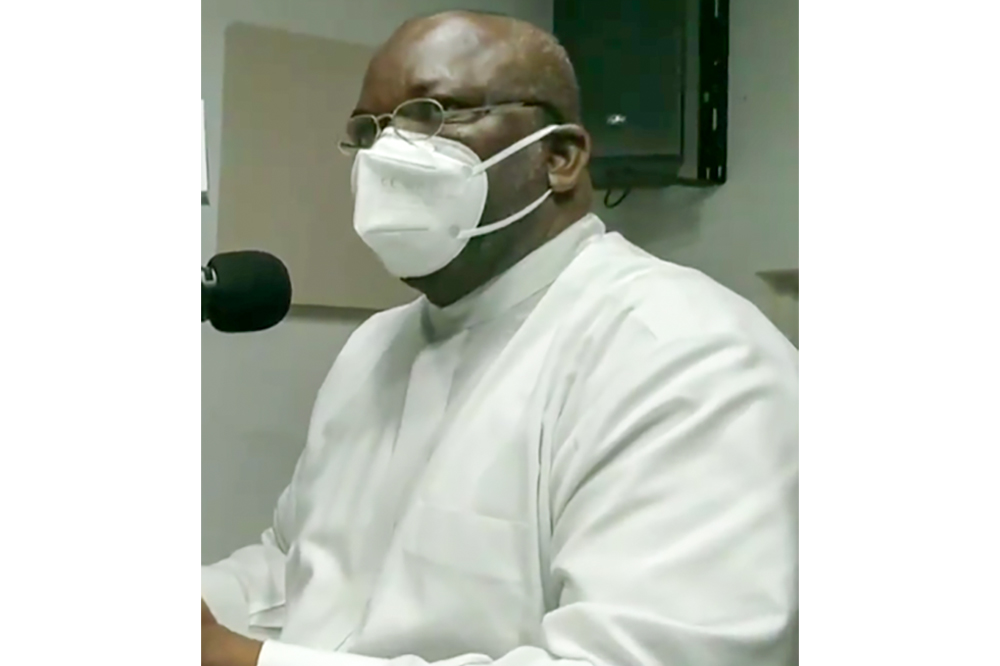 Education ministry nearing decision about external exams
THE MINISTRY of Education is on the brink of concluding discussions with the Caribbean Examinations Council (CXC) that will determine the way forward for students scheduled to sit external examinations this year.
This is according to Education Minister Curtis King, who disclosed the three options being considered while speaking on radio yesterday, where he gave an update on the education situation in St Vincent and the Grenadines.
The three major options, which are being considered for exams administered by CXC are: the extension of time to commence exams, a modified exam, or a deferral.
"These are the issues we are still concluding," King said while speaking on Xtreme FM yesterday where he revealed that the ministry has had three meetings with CXC since La Soufriere erupted earlier this month, to negotiate for special consideration to be given to students in SVG.
A meeting of Ministers of Education was held sometime in December 2020, which led to the CXC's subsequent decision to offer a package due to the ongoing pandemic, that took into consideration the interest of students across the region.
Under this package, it was decided that external exams would be postponed to a later date; topics for the questions will be disseminated to students five weeks in advance.
It was also noted that students who did not feel comfortable could, after consultation with parents, opt to defer writing exams to a later date.
However, King said yesterday that local authorities recognise that students in SVG are under a greater level of stress at this time than others in the region, which is what led to his ministry negotiating for specific options for students here.
While the Education Minister did not specify which of the three options the ministry was lobbying for, he revealed that a poll of more than 200 local principals and teachers returned results of 73 per cent opting for the specified option.
As it relates to the promotion of other students in the system, King said the ministry had not yet arrived at a common position on the issue.
"There are in fact, within the school system, slight differences as to how people deal with promotion. Yes, we know you have to attain a certain level percentage which might be common, generally 50 per cent, but there are other issues so we have to take all of that into consideration," he said.
The former educator added: "…in the event that we come up with policies for promoting the students from one grade to the next, we have been saying that the emphasis would not be so much on an exam, preparing the students when they go back to school for an exam".
King said the decisions made will be shared with the public in subsequent releases sometime later this week.