Posted on
Vermont resident calls for help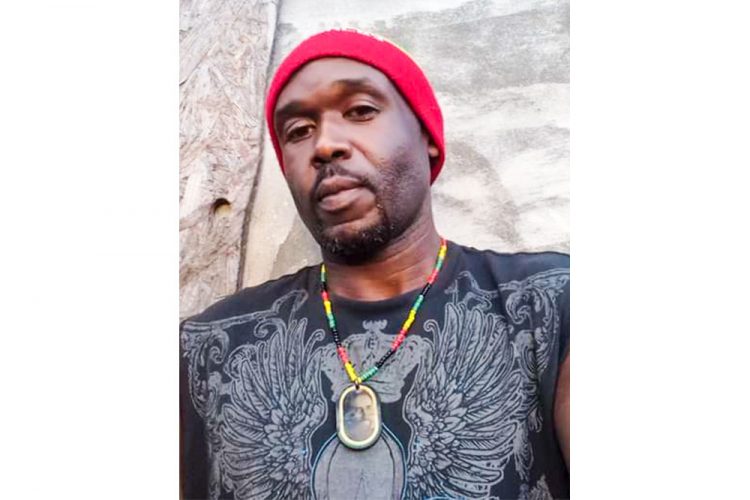 A Vermont resident who took in two evacuees from Rose Bank is calling on the National Emergency Management Organization (NEMO) for help with water and other supplies.
"The supermarkets have nothing on sale and we are in a state of emergency. It is disrespectful to have us like this when a lot of things are being sent to the country for people like us," Ricardo Jack told SEARCHLIGHT on Thursday while being supported by evacuees Annis Edwards and her 16-year-old son Ashac Edwards.
Annis said she and her son were chased from their Rose Bank home when La Soufriere erupted on Friday April 9 and went to Jack's home at Green Hill, Vermont for shelter.
Jack is a farmer whose crops have been damaged by the volcanic ash, while Edwards worked as a security officer at the Belmont Observatory Station where the scientists monitoring the volcano are based.
"I went to NEMO (on Friday April 16), followed the procedure, went and signed up and tell them how many persons, all the information, and they told us they would help us out with water and groceries."
Jack said the only thing they have received is some water, and it was only after they went to NEMO's headquarters a second time (on Wednesday April 21) they were given water.
He said they had a hard time getting even that, noting that there is no water in Vermont and persons have to go to Kingstown to get water.
He said they boil the water that they get in Vermont as it is usually filled with ash and seems to be making them more thirsty.
Edwards said the last salary she collected was for work done before the eruption, so she is not sure if she will be paid as she is not allowed at the Belmont Observatory Station which is in the red zone.
"We just need help," Jack said. He noted that there is a shelter at a church at Vermont while a suitable government facility in the area is closed up.
On Wednesday, Director of NEMO Michelle Forbes, told SEARCHLIGHT that different governmental organizations are responsible for different parts of the humanitarian efforts but NEMO is getting all the blame when things go wrong.