Posted on
Unicomer hosts first iConnect virtual awards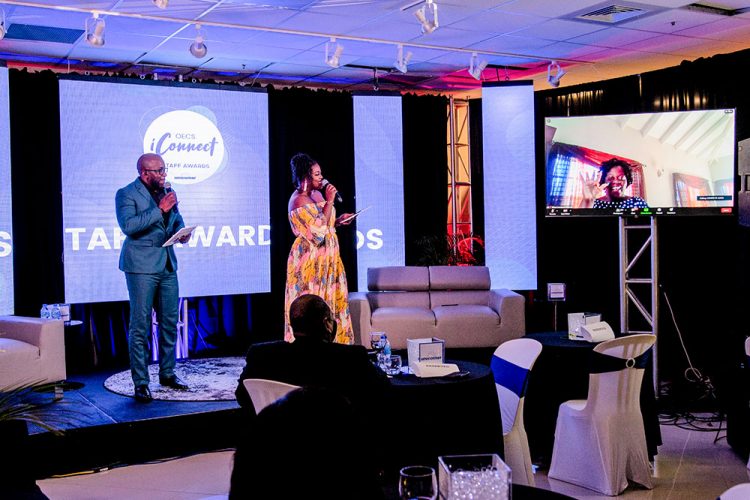 On Saturday, April 10, Unicomer OECS, hosted its 1st Annual iConnect Staff Event. The event was held virtually and was aimed at recognizing and rewarding employees for their contributions to the company.
Adhering to COVID-19 protocols, the company moved away from a traditional "ballroom" ceremony to a live, interactive and virtual event. Employees were invited to join the event from the comfort of their homes, sharing the moment with their families and friends. The Company also facilitated grouped viewing in Countries where COVID-19 regulations permitted.
During the event, awards were made to Long Serving Employees, Retirees and top sales persons across the six OECS countries. Calista Clovis from St Lucia was awarded the top Courts Sales Representative for St Lucia and the OECS.
Dominica took home the prizes for OECS Sales Representatives of the Year for Courts Ready Cash and Courts Optical in the persons of Nadia Riviere and Carlene Remy, respectively.
Unicomer OECS, Managing Director, Vincent Gordon expressed, "when we began 2020, none of us would have foreshadowed that COVID-19 would have single-handedly collapsed world economies, closed so many businesses, displaced so many families and placed so many persons on the bread-lines. However, despite the many obstacles, the Unicomer, OECS Team jumped the hurdles, dug deep to keep the bulk of our business, and for the sheer will and courage made it an impactful year!"
Gordon commended employees on the successful planning and execution of several projects during 2020, including the introduction of the AKT Brand of Motorcycles, the epic Black Friday Month, and most importantly, the launch of the groundbreaking Credi-Care Program, which brought financial relief and support to customers negatively impacted by COVID-19. The program ensured customers retained their credit rating and their pride in managing their obligations despite the loss of earnings.
"The Best People work at Unicomer, and in 2020 the team really showed-up, demonstrated empathy and innovated the way we did business and worked extremely well together to drive business performance" Gordon continued.
The event ended with a virtual performance from Jamaican reggae songstress, Tanya Stephens.