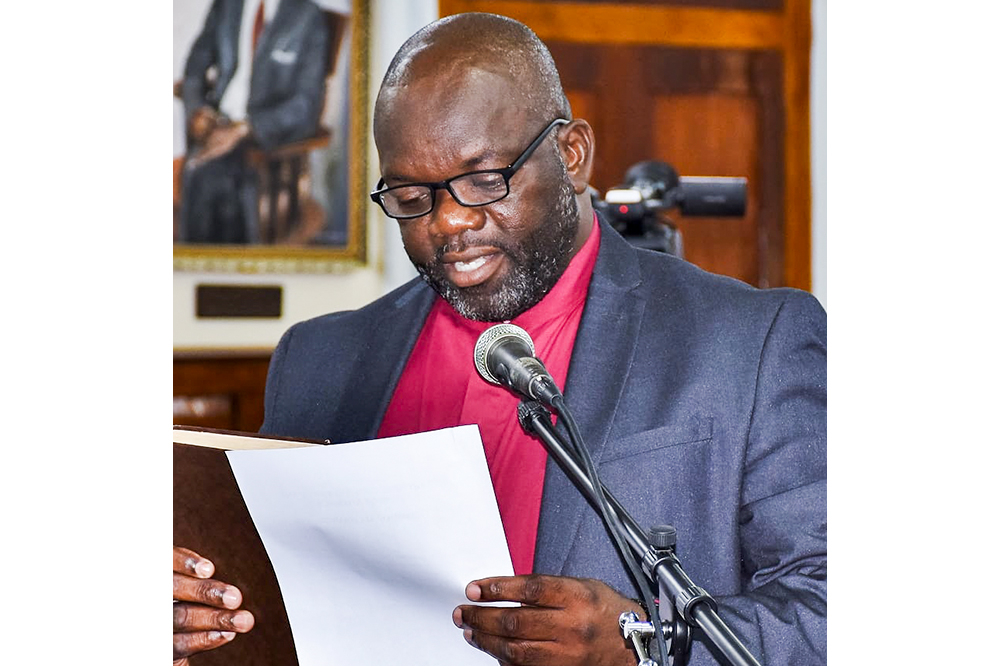 Soufrière adds burdens to education system
This country's education system has suffered further delays due to the volcanic eruption, leaving the Ministry of Education to seek out solutions to recover from its academic losses since the start of the year.
La Soufriere began erupting explosively on April 9, three days before schools were scheduled to be re-opened in St Vincent and the Grenadines.
It would have been the first time students would have returned to the classroom since the start of 2021, as schools remained closed in January due to community spread and a spike in COVID19 cases.
"Unfortunately, the eruption happened and we had to once again defer face to face instruction. Now, this has significant implications for the broad education system, yes, but an immediate factor is that of the annual examinations that we have and I'm speaking more so of the external exams," Curtis King, the Minister of Education said this week as he gave an update on the situation.
King, who was speaking on NBC radio's Face to Face programme on Tuesday morning, said school buildings were basically now out of commission as they are either being used as shelters or abandoned in the red and orange zones.
Exit examinations like the CPEA for primary schools, CSEC for secondary schools, and CAPE examinations at the Community College usually take place at this time of year.
All of these exams are administered by the Caribbean Examinations Council (CXC).
King said that his ministry is looking at ways to address the dilemma being caused by the delay in sitting these exams.
He further noted that students across all levels, have not been able to complete the syllabus in a manner that would allow them to give their best in the examinations.
"These exams are very crucial…to the continued journey of our students in their educational pursuit, so these are issues we have to treat with great levels of seriousness and ensure that we arrive at the decision that would at least have most persons satisfied," the Education Minister said.
King noted that because there is universal access to education in SVG, all Grade 6 students sitting the CPEA will be placed in a school.
However, he acknowledged that this is also a very sensitive matter as the students ranking in the first 500 are offered places at schools based on their own preference.
"…As such, without the exams, if that is going to be the case, then we must have some workable solution that would be accepted by most persons. I say most persons, because I don't think everybody is going to accept whatever formula we arrive at, if that becomes the case," King said.
"…We will have discussions with all concerned so that we could work out something that persons would not say that somehow, the Ministry of Education is engaged in any sort of discrimination."
CSEC examinations should have begun this month and end in June. But discussions with CXC led to a regional decision that the exams would be postponed to at least one month later.
At the time this decision was taken, King said things were not as bleak as it is now in SVG.
And he and other local officials have been engaging the CXC in discussions about how best to resolve the situation so that Vincentian students are not put at a further disadvantage.
The minister said on Tuesday that he was scheduled to attend a meeting on that day with other high ranking education officials and stakeholders with regard to the examinations.
Up to the time of going to press SEARCHLIGHT was unable to get an update on the outcome of that meeting.
"Rightfully, stakeholders, parents, teachers, principals, students are anxious, but as I said in an earlier release sometime last week, that we need not be overly anxious because we are dealing with the issue, and whatever decision we are going to arrive at, will take into consideration the circumstances in St Vincent and the Grenadines," King said on Tuesday.  
The situation is similar for CAPE students, as well as those pursuing Associate Degrees at the SVG Community College.
But King assured that all these matters are being discussed with the ultimate aim of arriving at an amicable solution for everyone concerned.